Visiting ECE NTUA
---
The School of Electrical and Computer Engineering (ECE) of National Technical University of Athens (NTUA) welcomes and encourages high school group visits.
We strongly believe that such visits can be extremely beneficial to high school students towards the choices that will lead their way to the upper levels of education. Additionally, the students' visits can be considered as an excellent opportunity to touch various scientific fields, to communicate with NTUA's personnel and, eventually, to obtain a comprehensive image of the ECE School. Furthermore, school teachers will also gain new experiences and knowledge that can be shared to students.
The School offers informative orientation visits, tailored to school's interests and the students' educational level. A typical tour at our premises includes a brief presentation of the School's undergraduate program, short visits to research laboratories, meeting with research teams' members (professors, senior researchers and Ph.D. students) and learning about their activities.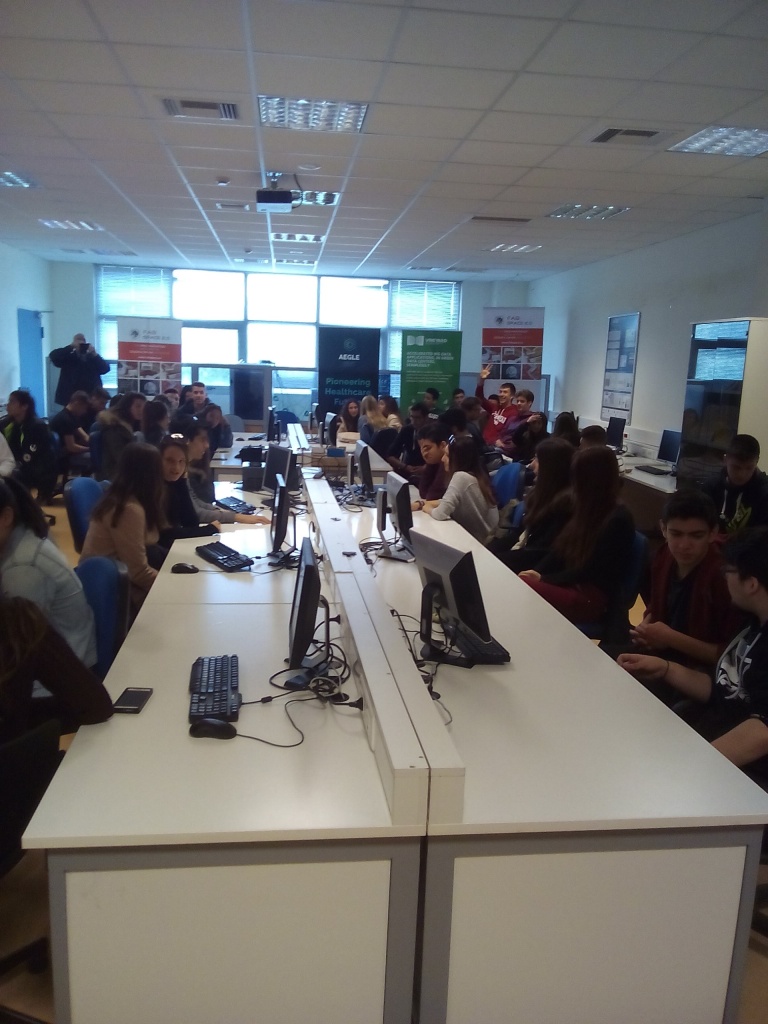 We could give you many reasons why we do this: for students' familiarization with the hi-tech technologies and research methodology, for providing information that cover aspects of studying at ECE NTUA, for inspiring students about their future, for presenting the opportunities opened up by a diploma in Engineering, etc. Educational material delivered by academic staff might be provided at schools' premises upon request.
During the academic year 2016-2017, and particularly in January and April, we received more than 25 applications from schools of Secondary Education, both the public and private sector, to visit ECE Faculty. Motivated by our commitment to excellence and openness in all we do, our staff tried to ensure that all visits were well organized and met the objectives, in order to help young people benefit from them in various ways (i.e. increase their critical curiosity, improve awareness, obtain knowledge, etc.). Also, when on visit, a member of our staff is responsible to monitor the progress for ensuring that the visits comply with the requirements and the expected high standards of ECE School. More than 15 Laboratories of ECE NTUA participated actively in all events. Working with schools is a challenge to all of us.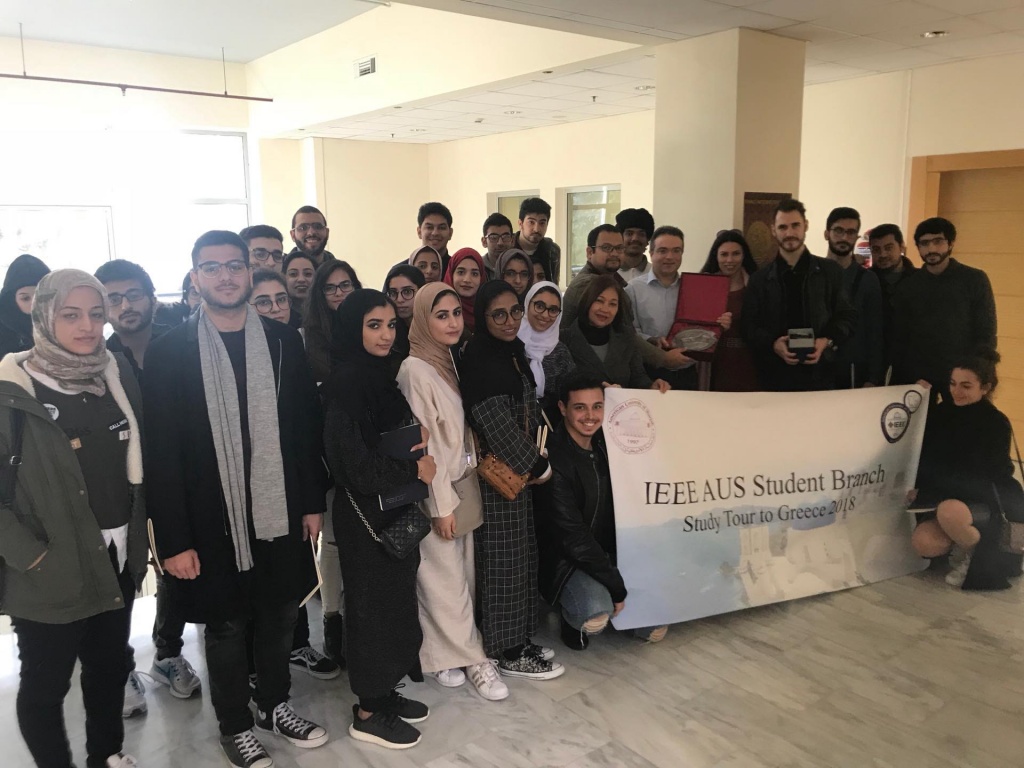 Undergraduate international students can also benefit from educational tours of ECE NTUA. Recently, we were delighted to welcome undergraduate students from the American University of Sharjah (AUS) of the United Arab Emirates. In the course of this event, AUS students attended a short presentation about the history, the academic activities and the ECE's undergraduate program and discovered what it is like to study at NTUA in Athens. Also, AUS students had the chance to exchange gifts with the Dean of the School, Professor N. Koziris.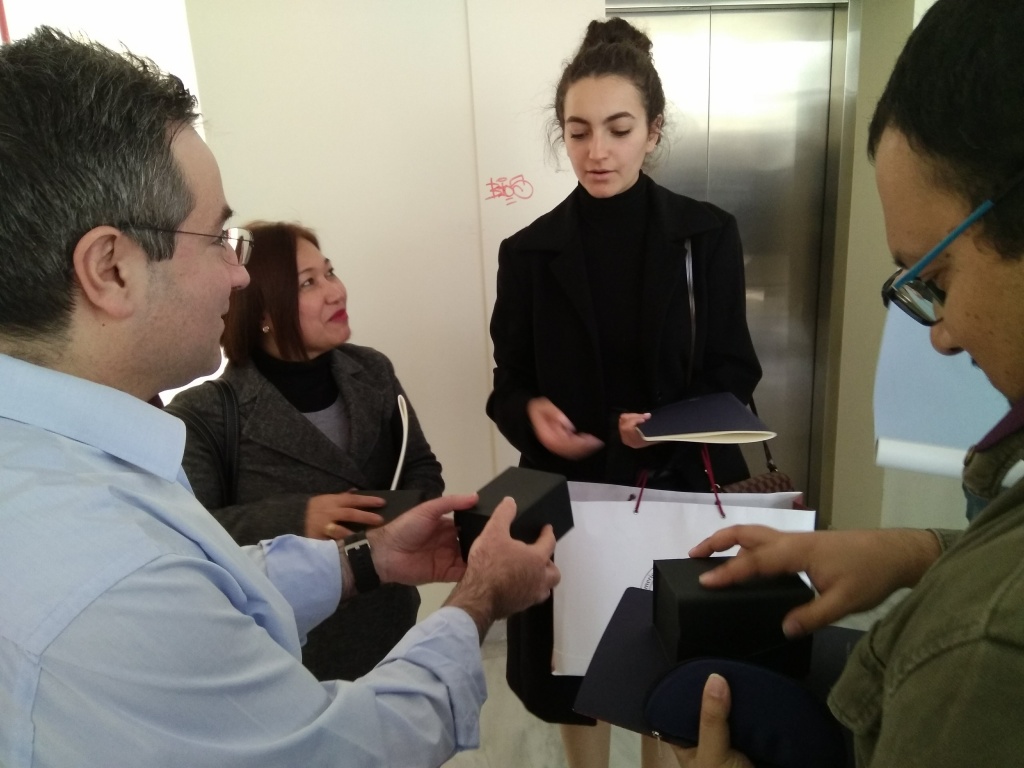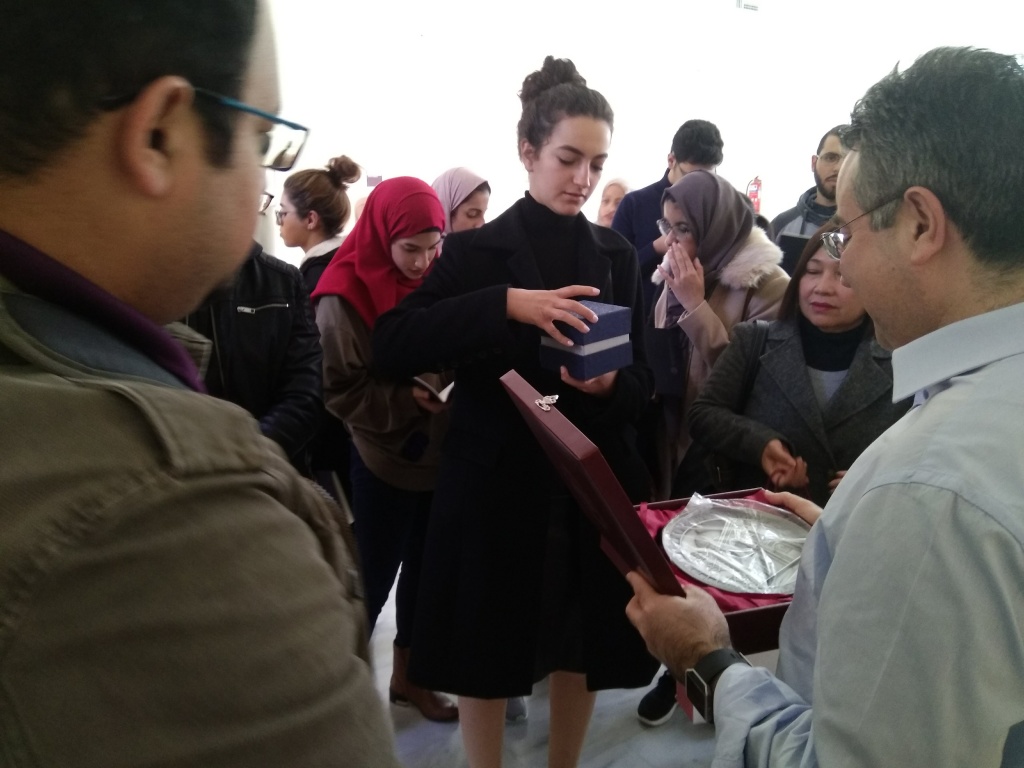 Moreover, AUS students have been taken around our campus to explore the facilities and at the end of the tour visited some research laboratories of ECE, such as the Electrical Energy Systems, Biomedical Simulations, Electric Machines and Power Electronics and the High Voltages and Measurement lab, and at the same time had the opportunity to attend brief presentations hosted by Ph.D. students of ECE about their activities.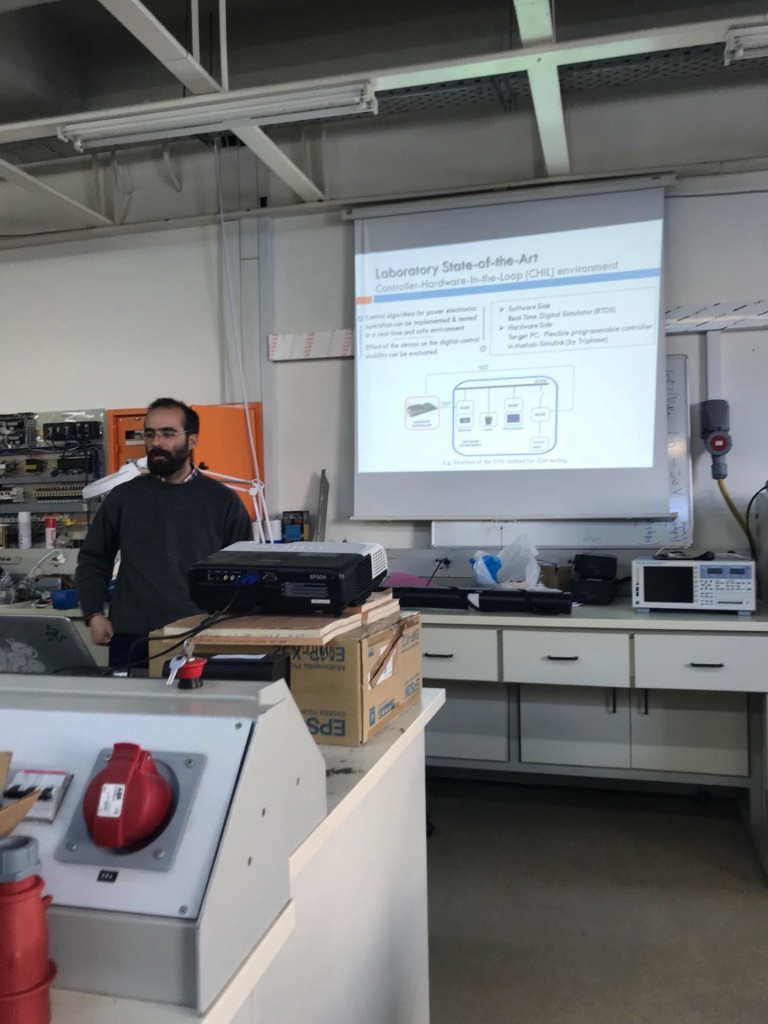 If you would like to organize a visit for your school, please call 210-7722849 (Mrs Katerina Krithinaki) or email publicity@ece.ntua.gr