ECE-NTUA Professor Pavlos-Petros P. Sotiriadis becomes Member of the Board of Directors of the Hellenic Space Center
---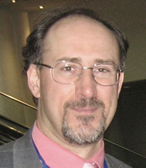 The School of ECE is pleased to announce that Professor Pavlos-Petros P. Sotiriadis is one of the seven members of the Hellenic Space Center's Board of Directors for the term 2020-2025. Hellenic Space Center was created to shape the Space strategy of Greece in collaboration with the academic and research community and the public and private sectors.
The Board was announced on 13/1/2020 by the Minister of Digital Governance, Mr. Kyriakos Pierrakakis.
Professor Sotiriadis is the Director of the Electronics Laboratory of the ECE-NTUA leading a team of 25. He received the Diploma in ECE from NTUA (with the highest GPA of 9.91/10), the MSEE from Stanford University and the Ph.D. in EECS from M.I.T. in 2002, both with full scholarships from the Universities. In 2002, he joined the Johns Hopkins University as an Assistant Professor of ECE and collaborated with the Space Department of the Applied Physics Laboratory, Laurel, MD, USA. Then he was involved in two USA based startup technology companies as the CTO. In 2012, he joined the faculty of the ECE of the NTUA.
His research interests are in the area of circuits and systems, ranging from analog, mixed-signal and RF ASIC design to circuit-system level mathematical modeling, optimization and algorithms, with tele-communication, bio-medical, instrumentation, industrial and commercial applications.
He has led several projects and has collaborated with major technology companies and national research labs. He has authored and co-authored 150 technical papers, most in IEEE journals and conferences, holds one patent, has contributed chapters to technical books and has given many invited talks in companies, research Labs and top Universities in USA and Europe.
He has received many awards and distinctions, including the prestigious Guillemin-Cauer Award from the IEEE Circuits and Systems Society and several best paper awards in conferences. As a student, he was awarded scholarships from the Alexander Onassis, Bodossakis, Evgenides, Gerondelis and SSF-Greece Foundations.
Professor Sotiriadis is an Associate Editor of the IEEE Sensors Journal, was an Associate Editor of the IEEE TCAS-I and TCAS-II journals for several years and has been a member of technical committees of many conferences. He is an active member of several technical committees and international organizations, including the MIT Enterprise Forum supporting Greek high-tech startup entrepreneurship.
Related links at Greek media:
http://www.opengov.gr/ypes/?p=6799
https://www.naftemporiki.gr/finance/story/1550173/poioi-oristikan-sto-ds-tou-ellinikou-kentrou-diastimatos
https://www.skai.gr/news/technology/poia-einai-ta-meli-tou-ds-tou-ellinikou-kentrou-diastimatos
https://www.iefimerida.gr/politiki/oristike-ds-toy-ellinikoy-kentroy-diastimatos
https://www.news247.gr/koinonia/oristike-to-ds-toy-ellinikoy-kentroy-diastimatos.7563270.html
https://www.lifo.gr/now/tech_science/266098/oristike-to-neo-d-s-toy-elliniko-kentro-diastimatos-proedros-o-kathigitis-ioannis-dagklis