NTUA UNIQUE DAY 2022
---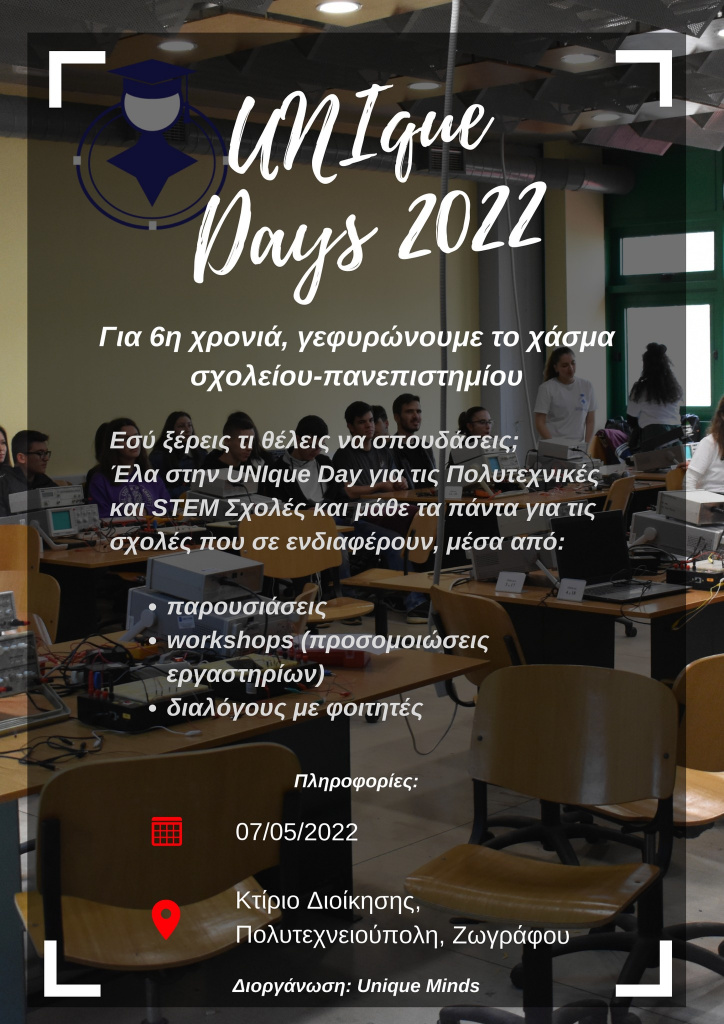 The NTUA UNIQUE DAY 2022, an academic orientation day for the NTUA Schools, is to be held on Saturday, May 7th, 2022.
One of the central purposes of this orientation is to provide high-school students with information about academic programs and university life. The event will be comprised of informative sessions for each NTUA School. There will be presentations hosted by NTUA undergraduate students and staff, as well as opportunities to take part in technical workshops in NTUA labs.
The event is organized by the NGO Unique Minds, and the "ECE-NTUA session" is organized in cooperation with the School of Electrical and Computer Engineering of the NTUA.
For applications visit http://uniqueminds.gr/unidays