Integration of the gender dimension into the research of the Electrical and Computer Engineer
---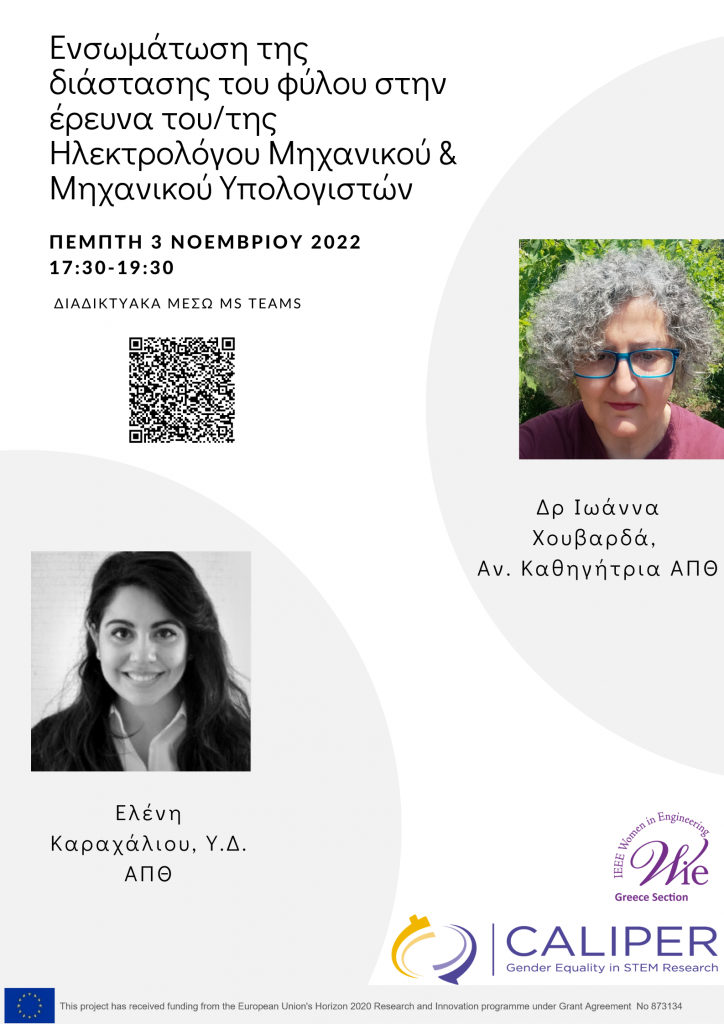 On Thursday the 3rd of November 2022, 17.30 – 19.30, the event "Integration of the gender dimension into the research of the Electrical and Computer Engineer" is taking place online through the MS Teams Platform.
The event is organized by the Decision Support Systems Laboratory – School ECE - NTUA, within the framework of the CALIPER project - CALIPER – Linking Research & Innovation for Gender Equality", in cooperation with the IEEE Greece Section Women in Engineering Affinity Group.
For participation in the event please follow the link below:
https://teams.microsoft.com/l/meetup-join/19%3ameeting_YzI5NjA4MTctOTZiZS00MWE0LTgwNjktOGNjN2IyZTk3MjM4%40thread.v2/0?context=%7b%22Tid%22%3a%229213f6fb-9981-4f0d-b830-f448ab051c0c%22%2c%22Oid%22%3a%223c76877d-3896-4141-be1d-eff261f9fec0%22%7d
For more information please see the Agenda.