Elimination of Gender Violence in the Higher Education Institutions
---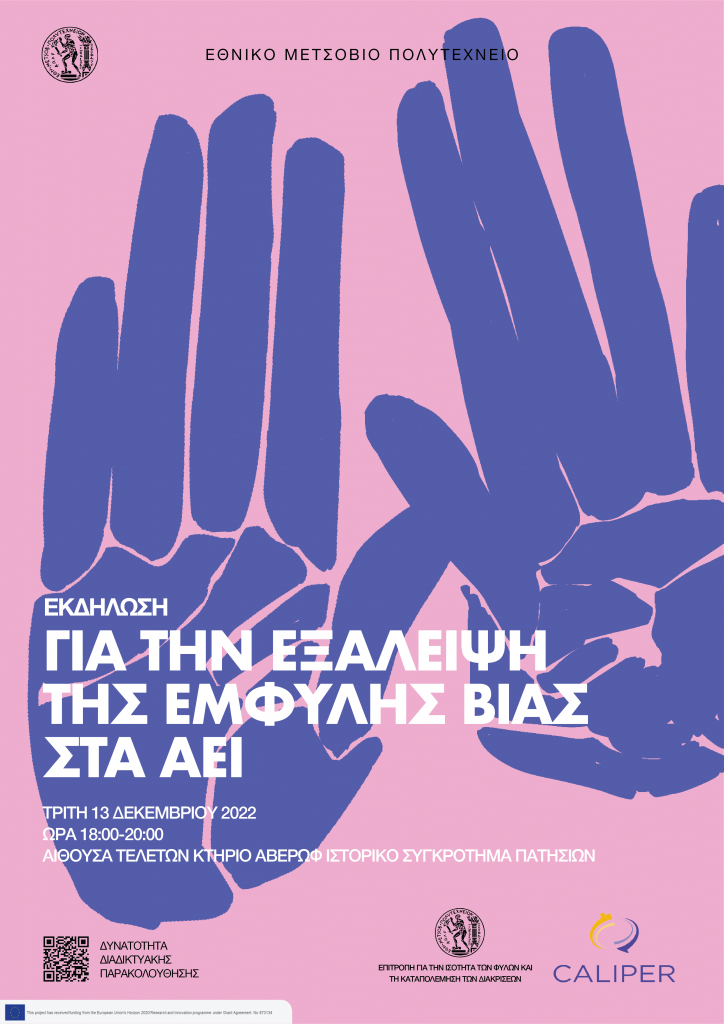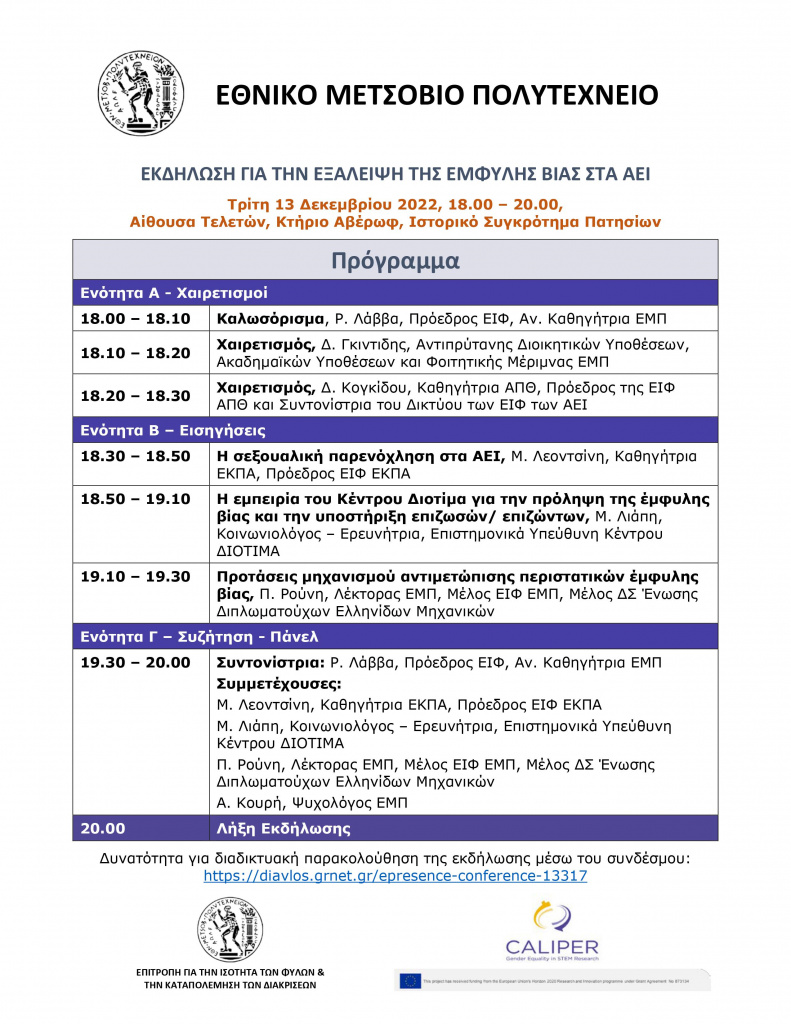 The Gender Equality Committee of the National Technical University of Athens (NTUA), in collaboration with the CALIPER – Gender Equality in STEM Research Project of the School of Electrical & Computer Engineering - NTUA are organizing an event on the Elimination of Gender Violence in the Higher Education Institutions on Tuesday the 13th of December 2022, 18.00 – 20.00.
The event will take place in the NTUA Historical Complex (Patission street), Averof Building, Ceremony Hall.
Main goal is to inform the Polytechnic community on dealing with incidents of gender based violence, the steps required for the establishment of a protective framework, the present situation, as well as proposals on dealing and eliminating gender based violence and/or sexual harassment in the Higher Education Institutions.
The event's link for online participation is:
https://diavlos.grnet.gr/epresence-conference-13317
Attached you may find the event's agenda.