ECE NTUA @ CanSat in Greece
---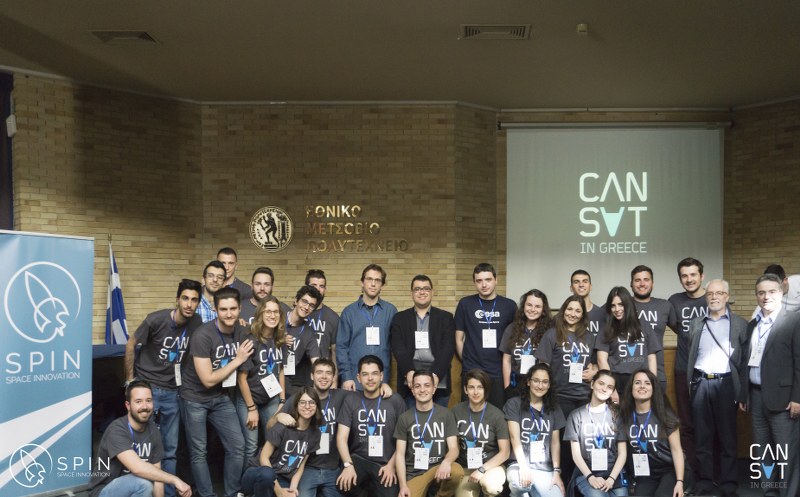 Have you ever thought about designing and realising a real satellite mission? More than 100 high school and university students from all over Greece not only thought about it but also turned it into reality.
In April 2018, the second CanSat in Greece space competition was organized with the support of the School of Electrical & Computer Engineering (ECE) of the National Technical University of Athens (NTUA). CanSat in Greece 2018 is a voluntary, non-profit initiative of the non-profit civil partnership SPIN - Space Innovation.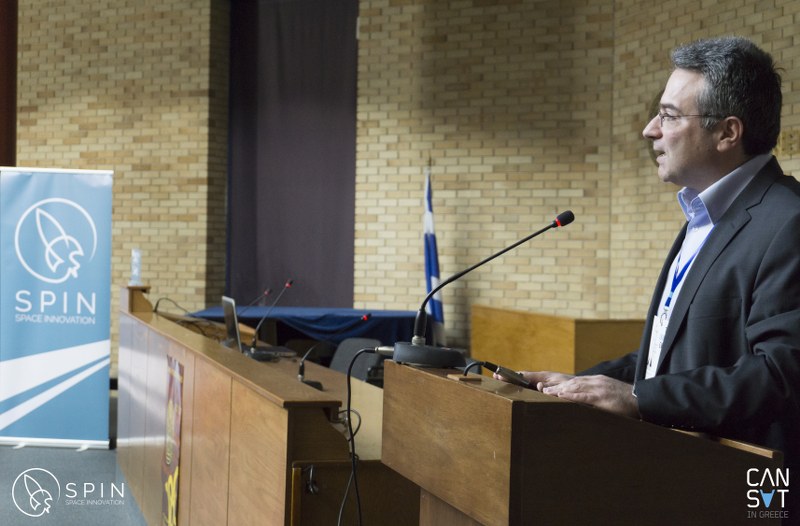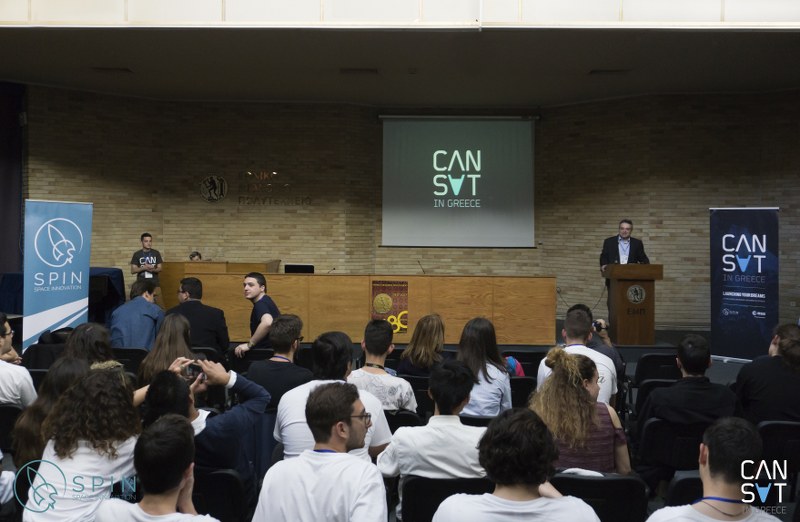 For four days, from April 11th to April 14th, the teams that were selected in the final phase gave their best to present their satellites by launching them and performing the missions they had planned.
The Dean of the School Dr. Nektarios Koziris congratulated the efforts of the participants and awarded the winning teams.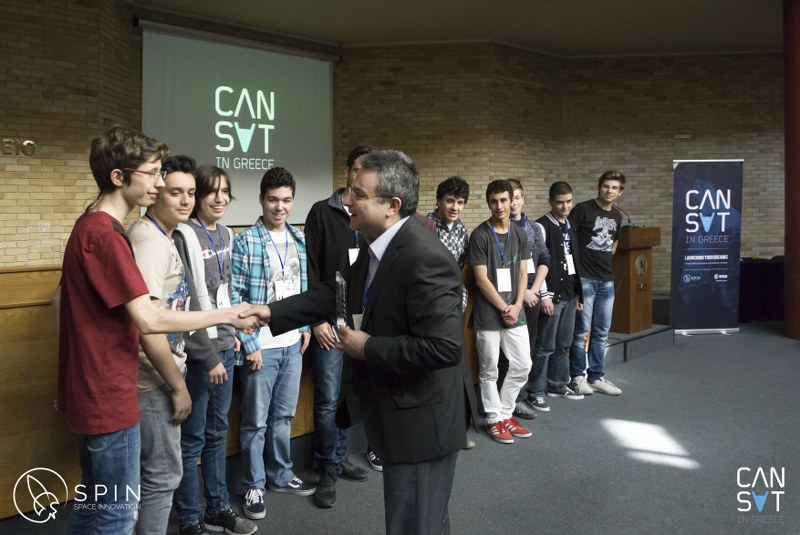 In the high school category of the competition, the 7th General Lyceum of Ioannina with the Zephyrus II team took the 1st place. Zephyrus II will represent Greece at the European competition CanSats in Europe, organized by the European Space Agency (ESA). The General Lyceum of the Evangeliki School of Smyrna received for the second consecutive year the 2nd place with the Polyclitus team, while the 3rd place was won by the Ursa Minor team from the 1st Vocational Senior High School of Preveza.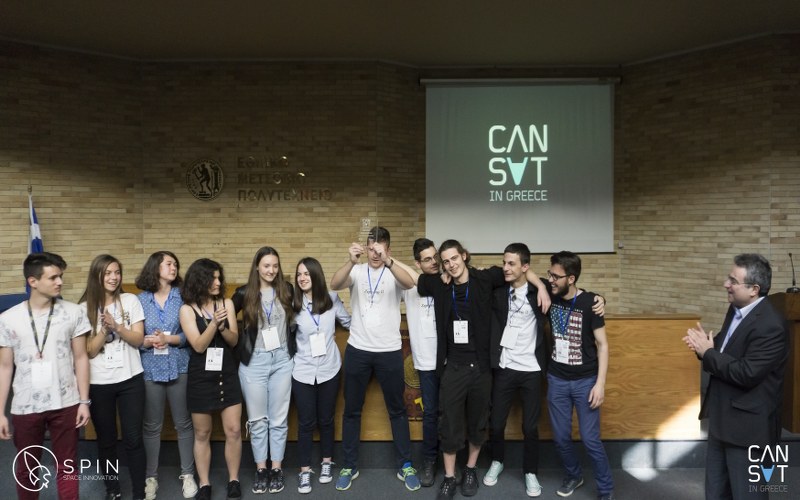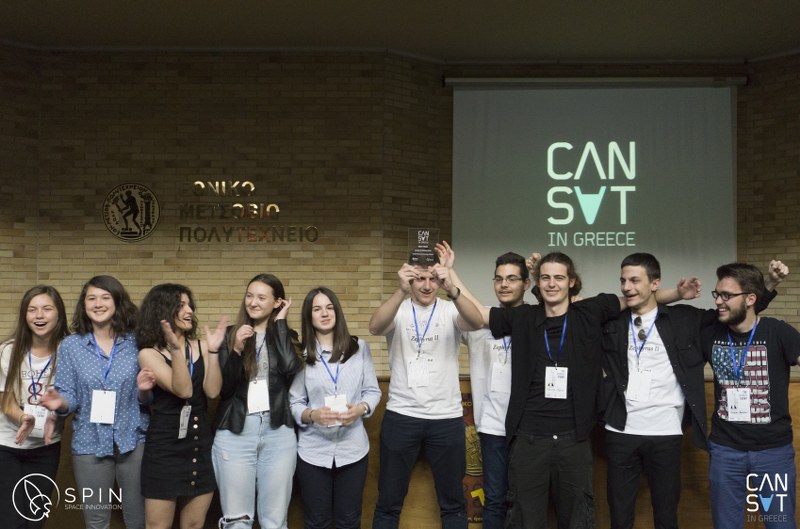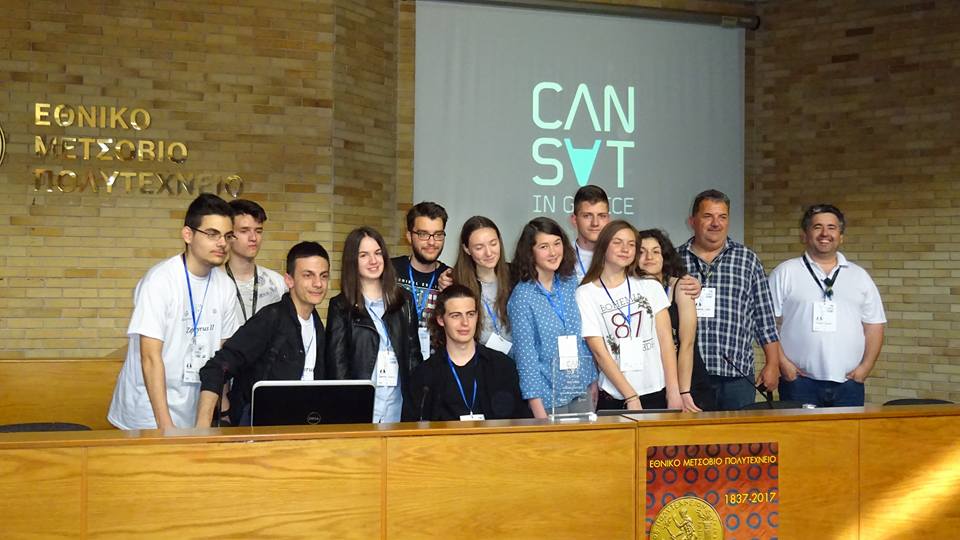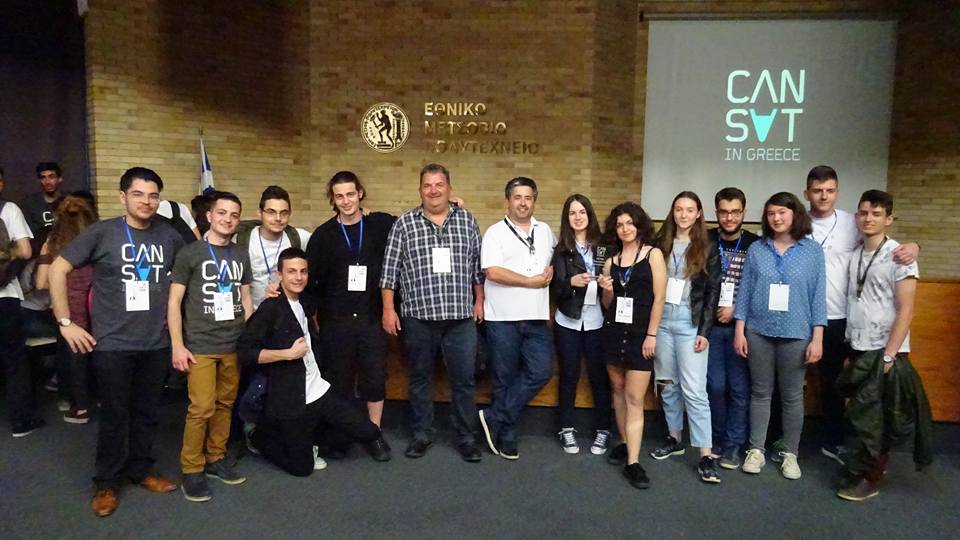 The university category was won by the team of the School of Electrical & Computer Engineering of NTUA, White Noise, with an impressive CanSat satellite!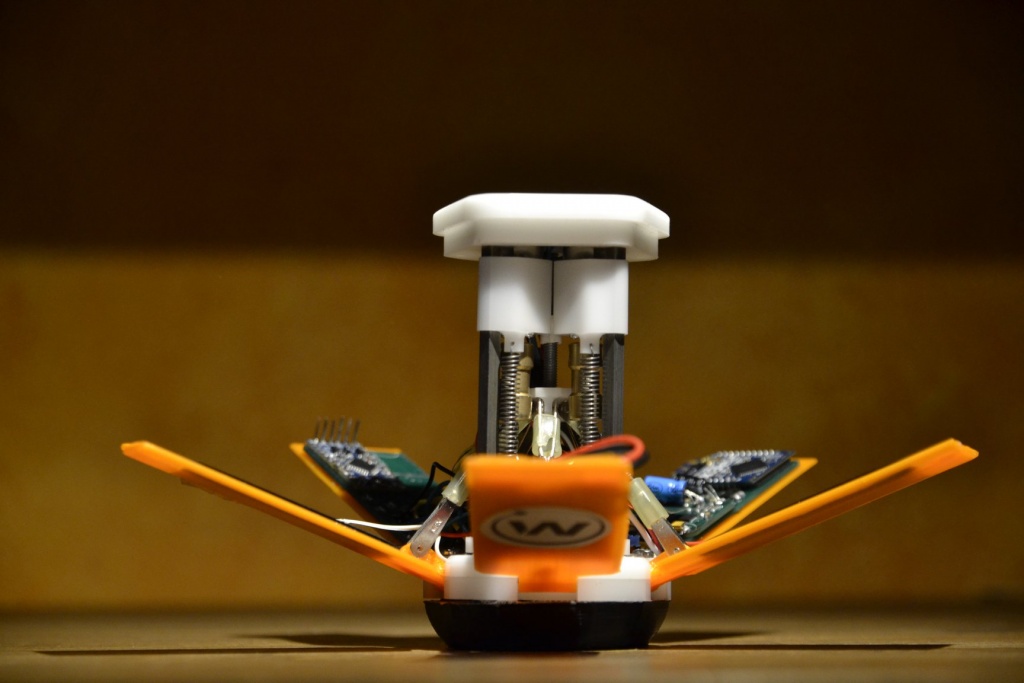 (White Noise satellite)
With Cansat in Greece 2018 contest coming to an end, we would like to thank our supporters for contributing to the successful completion of the event:
Finally, we would like to thank the 35 volunteers who have worked for more than a year to organize CanSat in Greece 2018!
CanSat in Greece 2018 has officially ended. However, taking this opportunity, we would like to announce the beginning of CanSat in Greece 2019!
You can find more information about the competition on cansat.gr and space-innovation.org!
For more CanSat in Greece news follow us on the social media:
Facebook | Twitter | Instagram | Linkedin | Youtube | Flickr