ActInSpace Warm-Up Event
---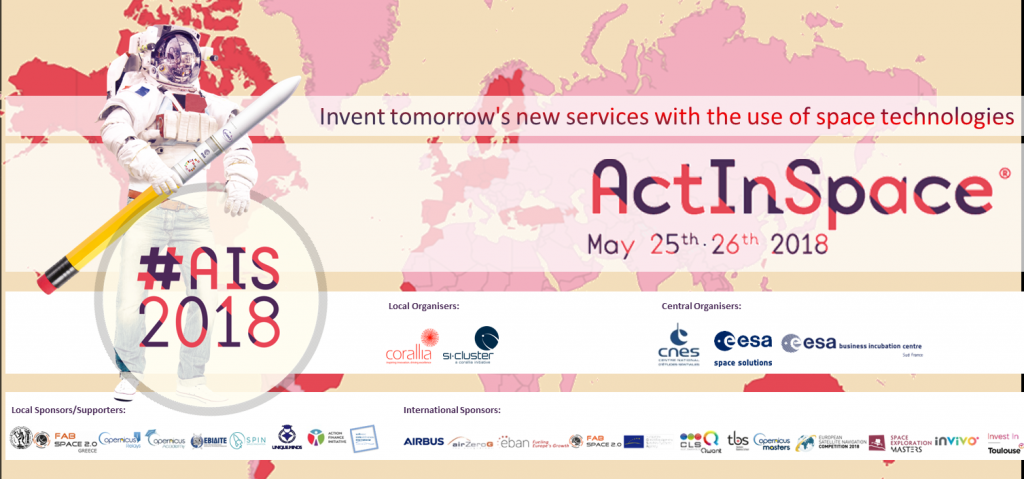 "ActInSpace: The International Hackathon for Space Technologies and Applications" will take place on May 25-26, 2018.
Select a challenge, propose a new idea, and get the chance to win many prizes including a trip to Toulouse to present your idea to an international audience.
The Warm-up event will be held in the premises of the Central Library of the NTUA on May 16, 2018.
See more information about the international competition here: ActInSpace
or about the Warm-Up event here: Warm_Up_Event
The competition is organized with the support of the Microprocessors and Digital Systems Laboratory of the School of ECE of the NTUA, which is active member of the Greek FabSpace.