Student volunteers of the ECE NTUA have joined forces with other students of NTUA for making Job Fair Athens a success!
---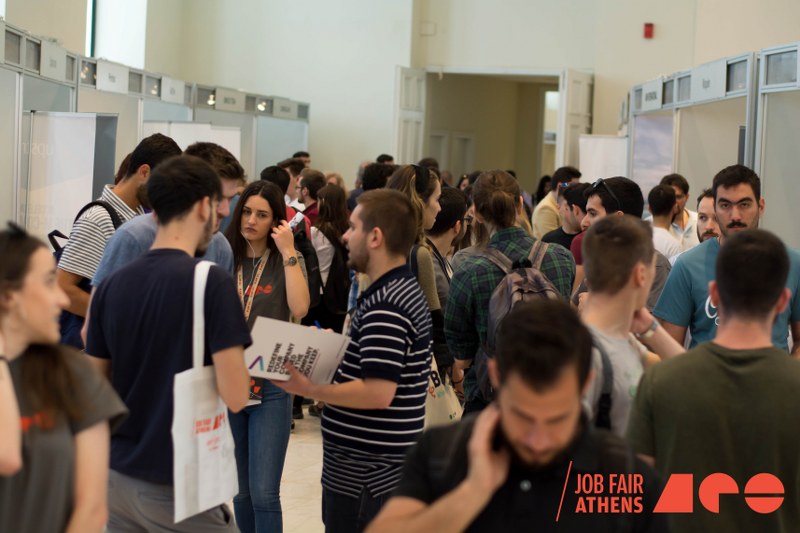 Job Fair Athens is a two-day career conference, alongside a number of side events before and after the conference. Its aim is to bridge the gap between university institutions and the job market and fight against youth unemployment. Job Fair Athens is addressed to students and recent graduates of Engineering, Technological, Economics and Business Schools and envisions Greece as a place where young people can make conscious career choices and have all the necessary skills in order to succeed at it. It is organised exclusively by student volunteers and it is of a strictly non-profit character. The conference Organizer is EESTEC Local Committee Athens and it is organised under the auspices of the National Technological University of Athens.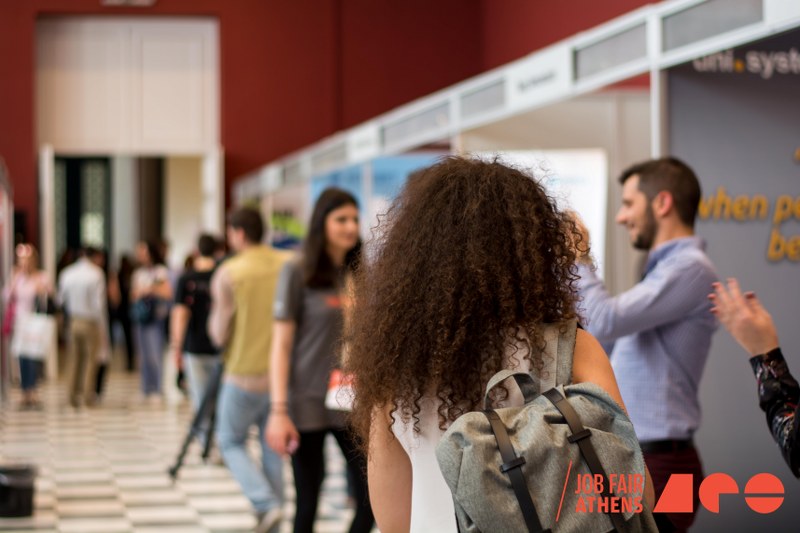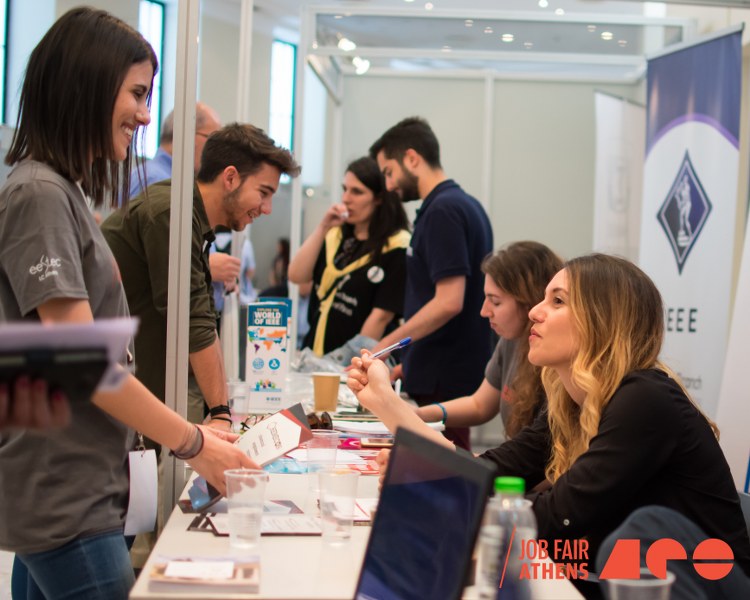 Job Fair Athens was organized for the 7th time on 26 & 27 of April 2018 at Zappeion Hall. More than 1600 visitors and 50 companies & startups participated in the Main Event. Also, more than 1300 CVs were uploaded in our database. These numbers prove Job Fair Athens to be the biggest student initiative in Greece regarding the job market.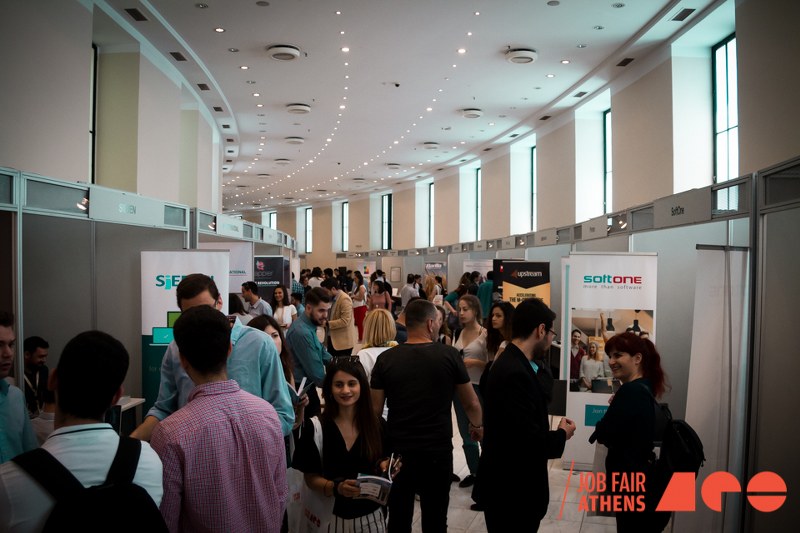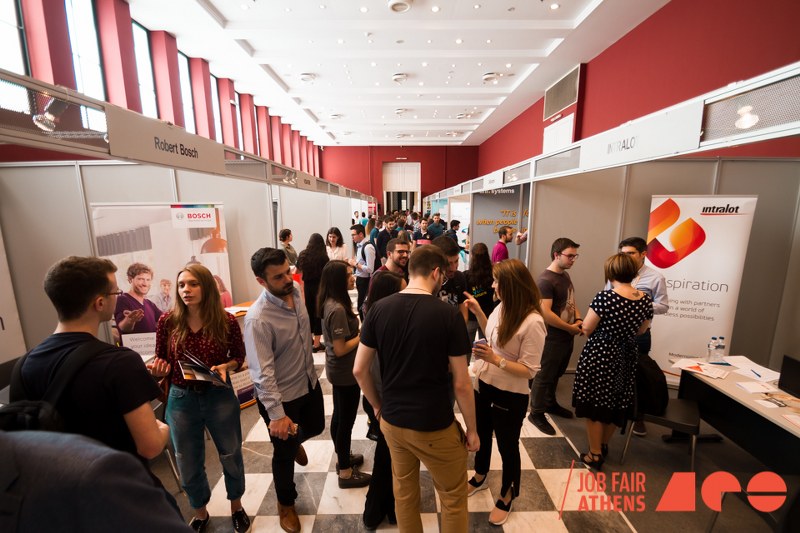 Furthermore, personal interviews, 30 speeches & panels and 6 workshops, as well as CV preparations at the CV corner took place during the conference. Before the main Event, were conducted several Side Events. They are events of a short duration that take place and aim to properly prepare visitors about Job Fair Athens, regarding their professional profile, as well as further inform them about issues of the job market. After the main event, 18 Visits Behind the Scenes are scheduled to take place. Τhey consist of visits at companies' premises and aim to enable visitors to have a better understanding of each company's working environment and the way it functions. Visits Behind the Scenes are already in progress and will continue until October.