An alumnus of ECE NTUA and his team win the 2nd Place Award of the COSMOTE Hackathon 2018
---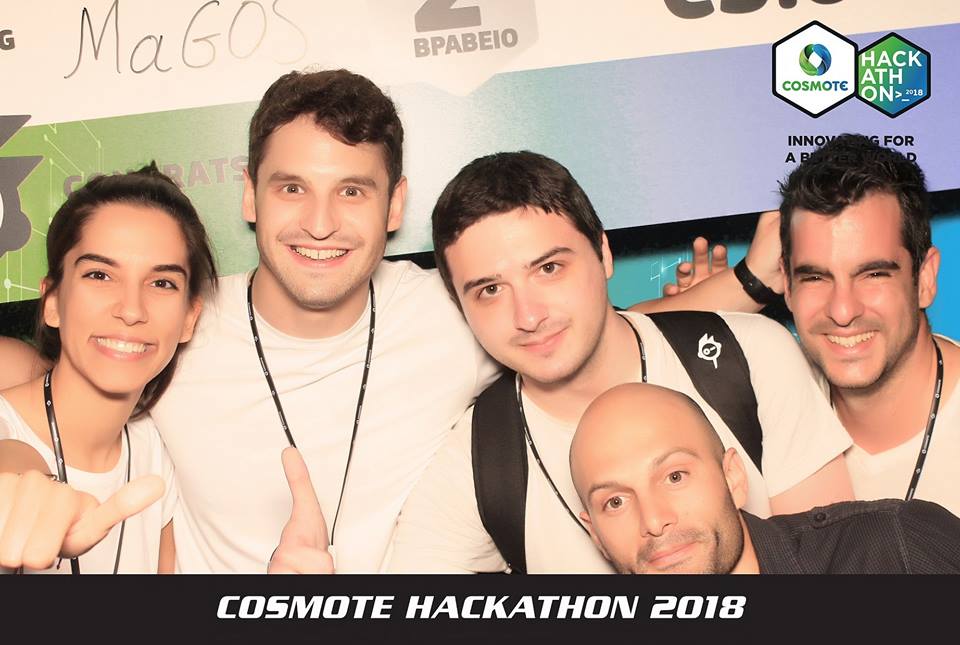 Our alumnus, Mr. George Profitiliotis, and his team -Mr. Gregory Agriopoulos, Mr. Konstantinos Anastasakis, Mr. Vasilapostolos Ouranis and Ms. Elena Veli- proposed a novel Virtual Reality input device in the form of gloves, based on state-of-the art wearable electromagnetic sensors, that will allow 3D designers to sculpt and model their digital creations in a VR environment in a more user-friendly and efficient manner.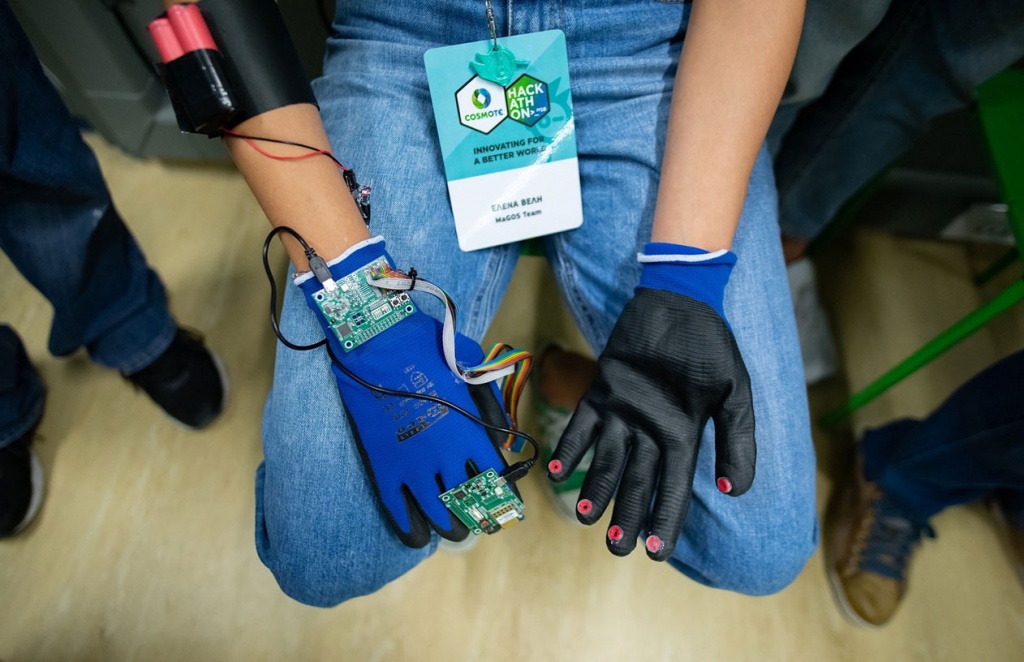 The proposed product, MaGOS, could also target multiple side market verticals. One such side-market case that is currently being explored jointly with the local FabSpace team of the ICCS, comprised of Dr. Iosif Paraskevas and Mr. Haris Marantos (under the supervision of Prof. Dimitrios Soudris), is the integration of the MaGOS input device with VR 3D Geographic Information Systems, a case that will open up the horizon for immersive geo-informatics and earth observation solutions.
Together with the 2nd Place Award, the team was awarded a cash prize of €5.000 and incubation services by the Athens Centre for Enterpreneurship and Innovation, which will be utilized for the advancement of their product's prototype.