Talented students of ECE NTUA coach primary school teams competing in an international robotics competition
---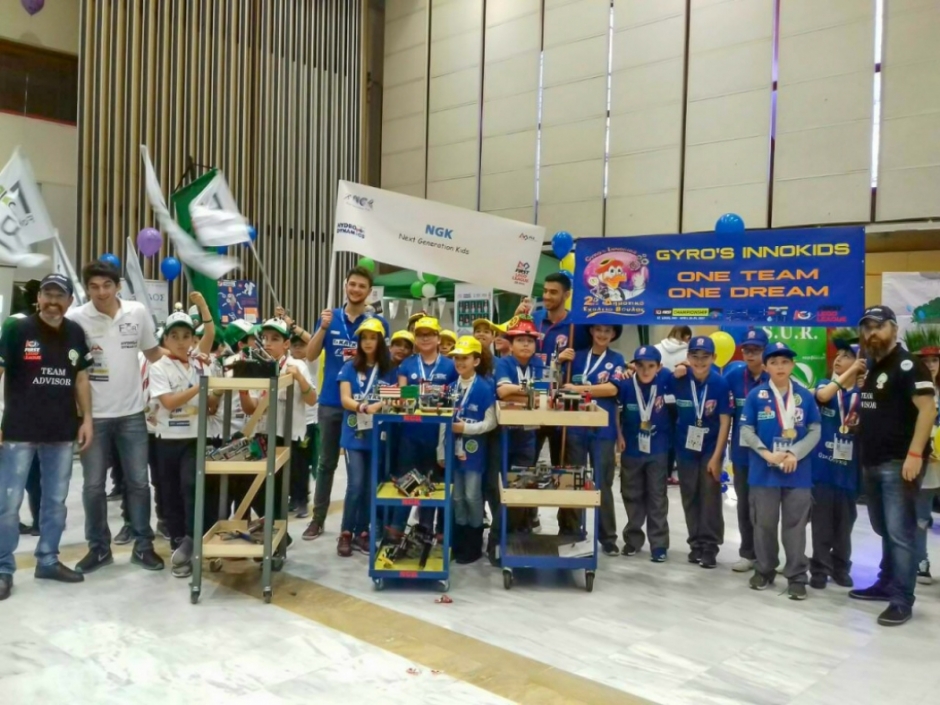 Two students of our School of Electrical and Computer Engineering of the NTUA are participating as robotics team coaches in the FIRST LEGO League Estonian Open International that will take place in Tallin, Estonia on 6th – 8th of June 2018. Andreas Kouloumos, 3rd year ECE student, and Alexandros Mpenetatos, 2nd year ECE student, are coaching the teams Gyro's Innokids of the 2nd Primary school of Voula and NGK (Next Generation Kids) of the 2nd Primary school of Kalivia, respectively. The teams secured their international participation by achieving the 2nd and 3rd place at the overall ranking of Greece's national competition finals among 54 teams that manage to qualify, from a total of 156 teams from all over Greece.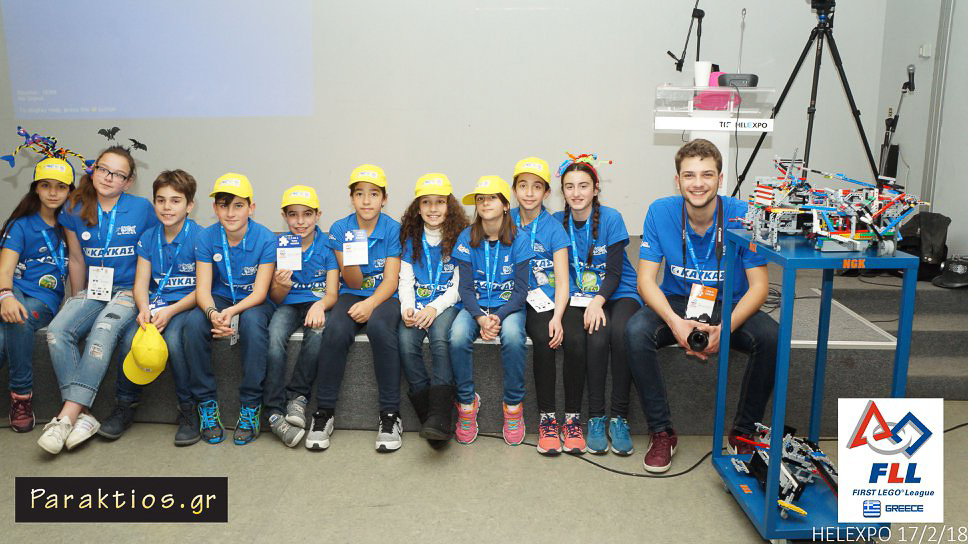 First Lego League is one of the most popular robotics competitions in the world. It introduces younger students to real engineering challenges by inviting them to build teams (up to 10 members, age 9-16) coached by one or more adult, conduct research projects on real-world problems and build LEGO - based autonomous robots using LEGO MINDSTORMS® to complete tasks on a themed table-top playing field. They also practice the Program's Core Values, which emphasize discovery, teamwork and good sportsmanship.
This year's challenge on hydro dynamics tasked more than 280,000 students on 35,226 teams representing nearly 90 countries with improving the human water cycle.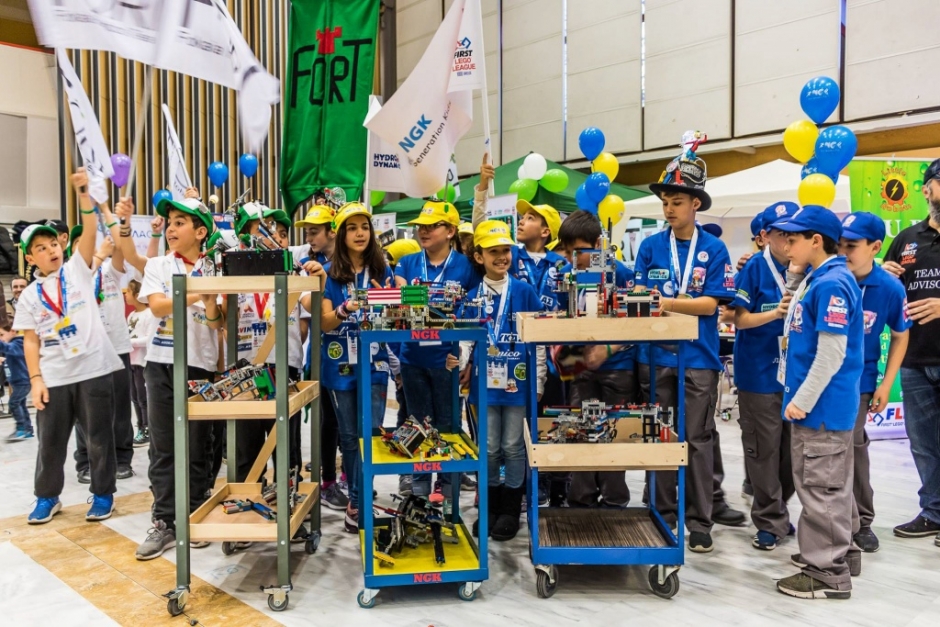 Gyro's Innokids identified the problem of water overuse and came up with a solution to educate people on how to save water and how to use water monitoring to decrease their water footprint. They developed a low cost, simple and reliable solution for water monitoring and water education of every household. Their solution consists of an arduino based smart meter which sends the measurements from a liquid flow meter to a web monitoring platform where any unusual consumption is detected and the user is alerted in order to prevent a possible leakage. Τhe user can, also, see logs and graphs and monitor changes in consumption, and all this while a water saving education system provides water saving tips, facts and information.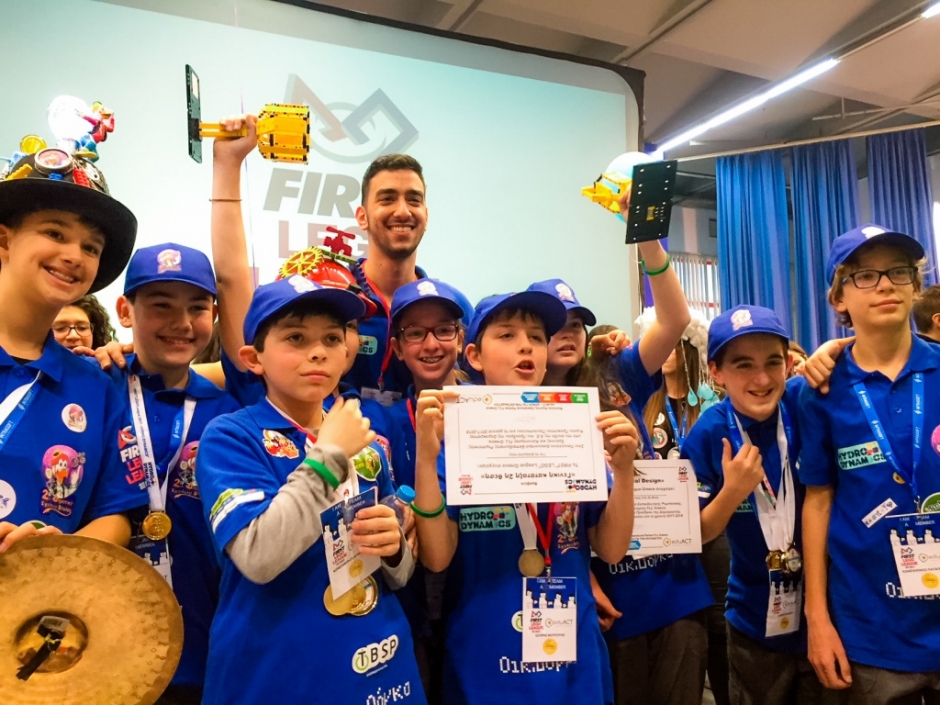 NGK noticed that in East Attica region, especially during summertime, there are frequent water interruptions due to increasing population and water demand. The problem is that these interruptions are sudden, unexpected, without any real time information or early warning for the residents. They designed an extremely low cost "Water Interruption Warning system" consisting of a microprocessor and an ultrasonic sensor placed to the main drinking water supply tank which measures the water level in the tank and sends information to a web data platform as well as a mobile app that generates warnings when the water level reduction speed increases causing a major difference in water level (extreme water demand, water loss because of a damage etc).
See more at:
NGK FB Page: https://www.facebook.com/ngkrobotics/
NGK Project Website: http://ngkrobotics.eu5.net/
NGK 6th IT Festival Promo Video https://www.youtube.com/watch?v=iY_3Wgo_UjY
Gyro's Innokids FB Page: https://www.facebook.com/gyrosinnokids/
Gyro's Innokids Project Website: http://gyrosinnokids.pythonanywhere.com/