PhD Thesis Final Defense to be held on 18 June 2018 at 12:00
---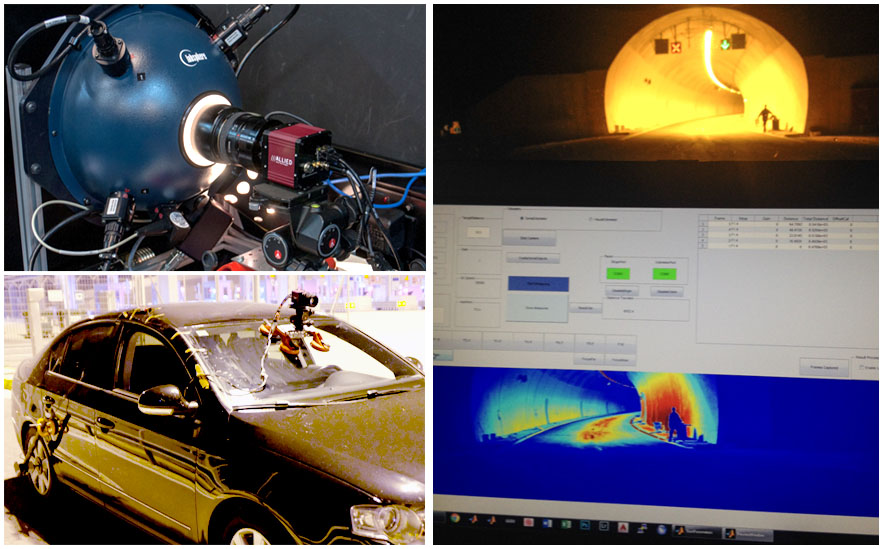 Bouroussis Thesis Image
The examination is open to anyone who wishes to attend (Central Library of NTUA, multimedia amphitheater).
Thesis Title: Development of a dynamic imaging system for capturing and processing of photometric data of road and tunnels in real time.
Abstract
This research deals with the development of a dedicated system for the measurement of road surface luminance and the assessment of road and tunnel lighting systems in real time. The system is designed to be installed on a moving vehicle in order to avoid disturbance of vehicle traffic and to minimize the required time of the measurements.
According to the current standards on lighting measurements on roads and tunnels, the assessment of the lighting levels is mandatory for safety reasons and should be repeated at regular intervals throughout the lifetime of the installation. This is reinforced by the need for the rational use of energy in highly energy-intensive street and tunnel lighting installations.
The equipment, that is traditionally used for such kind of measurements, presents major issues concerning the time needed for the measurements, the field preparation and post processing effort. Even modern systems using digital optical sensors are designed, in particular, for laboratory measurements by limiting their usability to external test fields. In any case, measurements on roads and tunnels require a partial or total interruption of vehicle traffic, which put at risk the road safety and increases the complexity of the whole operation.
The road surface luminance measurement system was developed based on CCD technology and specialized image processing techniques. The equipment is installed on a vehicle, the measurements are carried out as the vehicle moves, and the measurement results can be exported in real time. The development of the system is related to the design and implementation of both devices and software algorithms for the purpose of dynamic lighting measurements on roads and tunnels. Specific calibration and testing apparatuses for each individual subsystems have been developed. At the same time, the corresponding measurement methodologies were designed and described for each type of measurement.
This text also includes the presentation of analytical test results of the system in real operating conditions through measurements in tunnels and open road sections.
Supervisor: Topalis Frangiskos, Professor
PhD student: Bouroussis Constantinos