Prometheus team win Off-track Awards at 2018 Shell Eco-Marathon Europe
---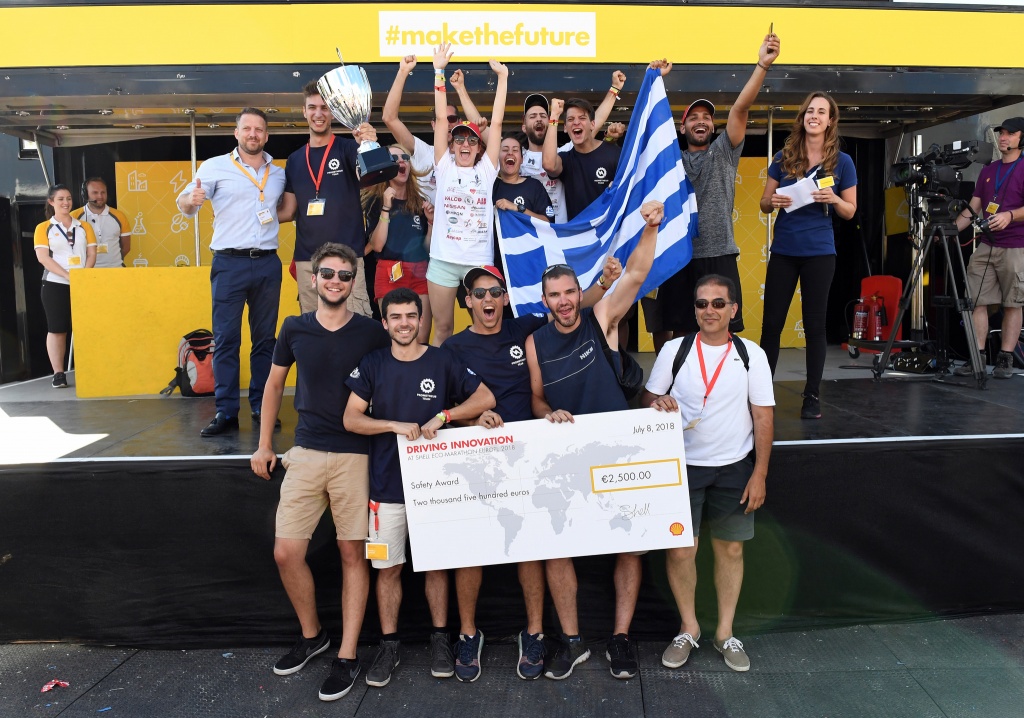 For the tenth year in a row, the Prometheus Team of our School of ECE of the NTUA participated in Shell Eco-Marathon Europe.
At Shell Eco-marathon competition teams can win both On-track (e.g. energy efficiency) and Off-track (e.g. Communications, Design, Technical Innovation and Safety) awards.
This year, Prometheus Team won the Safety Award as they implemented an impressive system for predicting any possible health problems the driver could develop while driving (such as low blood pressure, heatstroke etc.).
Moreover, Prometheus Team won the third place in the Communications Award competition for the team's well-planned communication strategy and specifically for achieving a strong social and classic media presence throughout this year as well as for the original ways they used to promote the different aspects of their team.
On behalf of our School of ECE of the NTUA, we would like to extend congratulations to all team members for hard work, dedication and success. You have made us all proud.