A research team from ECE NTUA and ICT UniPi was awarded Third Place in Europe region at the CSAW'18
---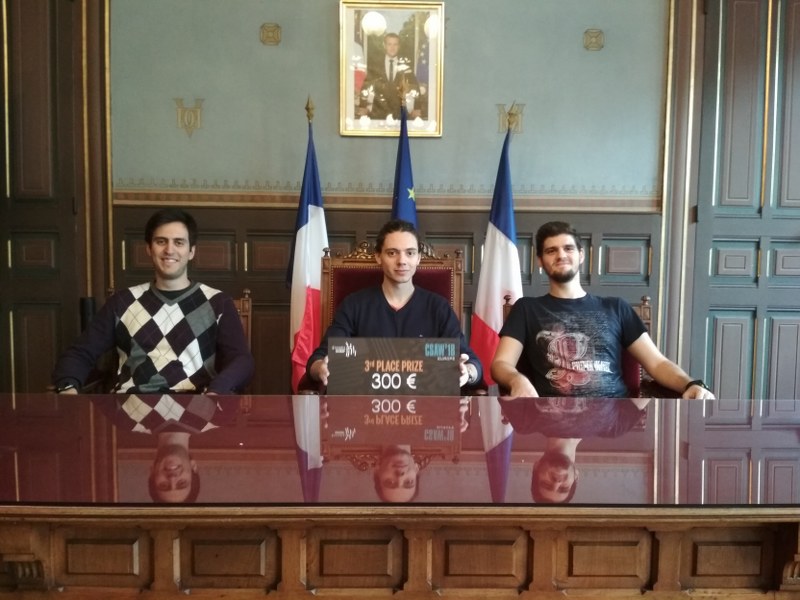 Cyber Security Awareness Week (CSAW) is the largest student-run cyber security event in the world, featuring international competitions, workshops, and industry events.
CSAW '18 took place on November 8-11, 2018, simultaneously in four regions (US-Canada, Europe, Middle East and North Africa) and hosted nine cybersecurity educational competitions:
Applied Research
Capture the Flag
Cyber Journalism Award
Embedded Security Challenge
Hack3D
Hack-AMS Challenge
Policy Competition
Red Team Competition
Security Quiz
The research team "TheWhiteVan" consisted of three undergraduate students, Vakis Michail (ECE NTUA), Zografos Angelos (ECE NTUA), Stoumpis Alexandros (ICT UniPi), and their Advisor Christos Dimas (Phd Student ECE NTUA) was awarded Third Place in the category of "Embedded Security Challenge" in Europe region.
"Embedded Security Challenge" competition aimed at hacking into the hardware of embedded systems. Objective of this competition is to raise awareness of IoT devices' security risks and to do so, the challengers developed methods to exfiltrate data from IoT devices and specifically smart lamps by compromising the software or the hardware or a combination of both.
"TheWhiteVan" team developed and demonstrated successfully the correctness, effectiveness, and stealthiness of the following three different attacks during the finals:
The first one was targeting the vulnerabilities of the wireless communication (Bluetooth Low Energy) between the IoT device and its controller.
The second one was using changes in light intensity (imperceptible to the human eye) to create the covert channel of data exfiltration.
The third one was using the information hidden in the current consumption of the microcontroller of the device to covertly transmit data.
For the purposes of the demonstrations, the appropriate hardware and software was developed by the winning team.