Creative ways for talented ECE-NTUA students to show what they achieved
---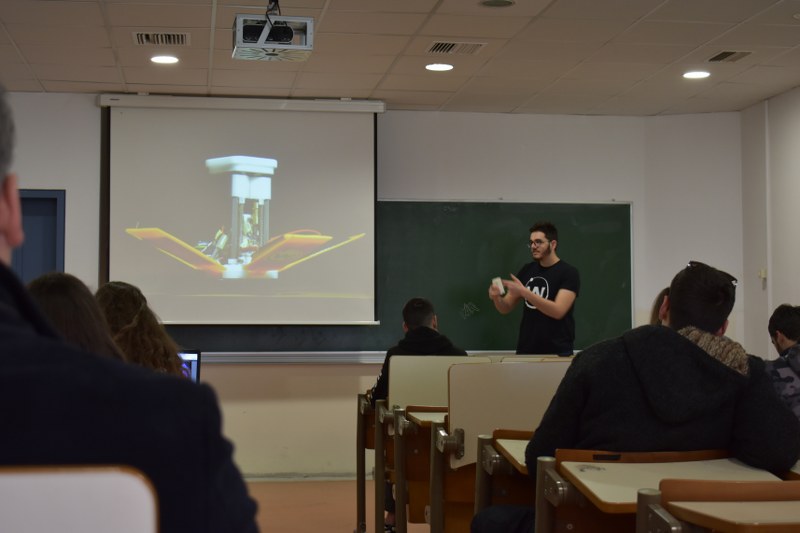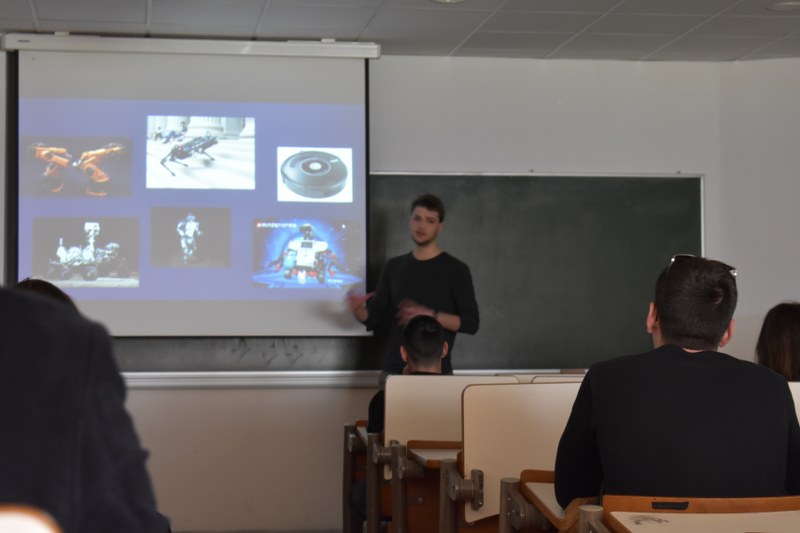 The School of Electrical and Computer Engineering (ECE) of the National Technical University of Athens welcomes and encourages high school student group visits. We strongly believe that such visits can be extremely beneficial to high school students towards the choices that will lead their way to the higher levels of education. Additionally, the students' visits can be considered as an excellent opportunity to come in touch with various scientific fields, to communicate with ECE-NTUA's personnel and, eventually, to obtain a comprehensive image of the ECE-NTUA School. Furthermore, school teachers' will also gain new experiences and knowledge that can be shared with students.
In this context, the ECE-NTUA School offers informative orientation visits, tailored to school's interests and students' educational level. A typical tour at our premises includes a brief presentation of the School's undergraduate program, short visits to research laboratories, meeting with research teams' members (professors, senior researchers and Ph.D. students) and learning about their activities. Also, when on visit, a member of ECE-NTUA's staff is responsible to monitor the progress for ensuring that the visits comply with the requirements and the high standards of the School. Currently, the person in charge of education tours is Ms. Katerina Krithinaki.
On February 28, 2019, ECE-NTUA School accommodated high school students of the 4th Alimos High School, with a strong interest in academic fields combining science and technology. After the information session, the visitors had the chance to join an undergraduate student-led presentation in research projects, providing a unique view of the ECE-NTUA student's individual experience and student life.
ECE-NTUA student Miltiadis Stouras presented CanSats. CanSats are can-sized educational satellites that are manufactured by high school and undergraduate students to carry out missions. Miltiadis presented DrillSat, the CanSat that won the 1st place in CanSat in Greece 2018 competition for university students and invited the students to think like engineers examining the rationale behind critical decisions on last year's design. Finally, he introduced them to new innovative projects for CanSat Competition and CanSat in Greece 2019.
ECE-NTUA student Alexandros Benetatos presented some ubiquitous forms of intelligent and control systems and algorithms. From our computer's power supply to our cellphone and of course autonomous vehicles and robots. As Alexandros said, "every time we have a "target problem" target voltage, for example in power supplies, or target altitude in a quad-copter we need control systems to solve it and every time there is a need for decision making and predictions we use intelligent systems and algorithms to make those decisions". That's where machine learning and neural networks come into play.
All in all, it has been a wonderful experience for all of us in ECE-NTUA and we are looking forward to the next visit.