Prof. Theodoros G. Papaioannou, Medical School of National and Kapodistrian University of Athens, to speak at ECE-NTUA on March 29, 2019, at 13:30
---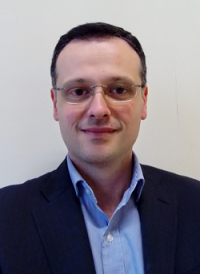 IEEE NTUA EMB Chapter invites you to attend the talk by Professor Theodoros G. Papaioannou titled "Advances in arterial blood pressure measurement technology". The event will take place on Friday, 29th of March 2019, at the Multimedia Amphitheater, Central Library of NTUA.
Pr. Theodoros Papaioannou is an Associate Professor in Biomedical Engineering and Cardiovascular Mechanics at the Medical School of National and Kapodistrian University of Athens. He earned his Diploma in Mechanical Engineering at National Technical University of Athens. He received his Ph.D. by the Medical School of NKUA. Prof. Theodoros Papaioannou is the Head of Biomedical Engineering Unit and Biostatistics Unit at the First Department of Cardiology of the Medical School of NKUA.
At the end of the event, the non-profit, student NGO "Will you… Marrow me?" will be present and be providing an update on Blood Marrow Donation to the attendees.