ECE-NTUA Hosts the 27th Balkan Olympiad in Informatics
---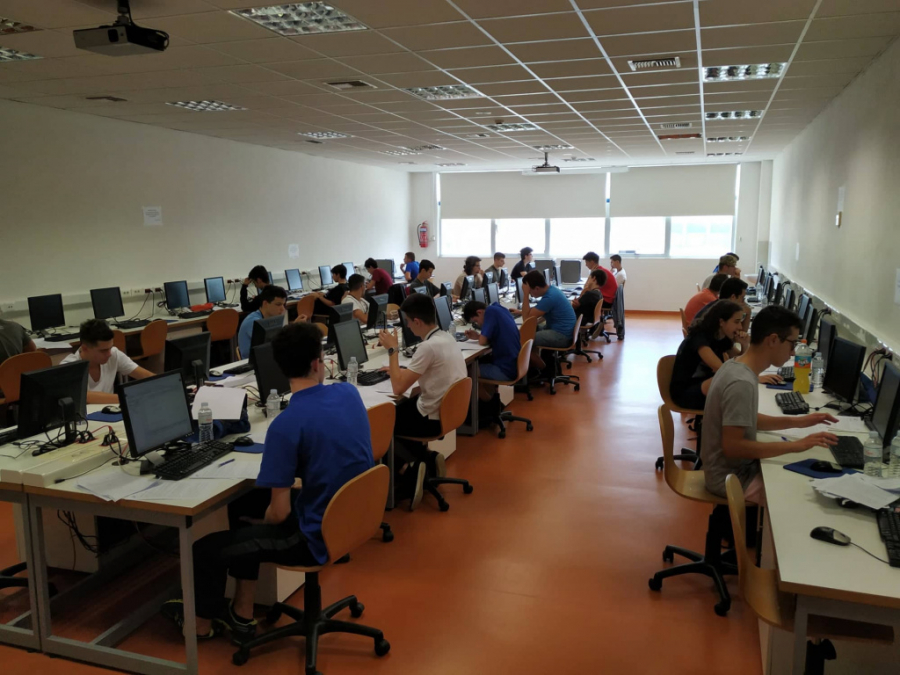 We would like to announce that from September 9th to September 14th, 2019, the PC Lab of the School of ECE-NTUA is hosting the 27th Balkan Olympiad in Informatics, where approximately 53 secondary school students are participating as contestants from 13 European countries (Albania, Bosnia and Herzegovina, Bulgaria, Cyprus, Greece, North Macedonia, Moldova, Montenegro, Romania, Serbia, Slovenia, Turkey and Italy).
The Olympiad is organized by the Greek Computer Society under the aegis and support of the Greek Ministry of Education and Religious Affairs. The Olympiad aims at motivating secondary school students to:
get more interested in informatics and information technology in general,
test and prove their competence in solving problems with the help of computers,
exchange knowledge and experience with other students of similar interest and qualification,
establish personal contacts with young people of the East European region.
Over the last years, the ECE-NTUA faculty members, Prof. Nikolaos Papaspyrou, Assoc. Prof. Dimitris Fotakis and Assoc. Prof. Aris Pagourtzis, serve in the Scientific Committee to test and evaluate the solutions of the contestants.