Interdisciplinary Synthetic Biology Team by NKUA-NTUA participates in Worldwide iGEM 2019 Competition
---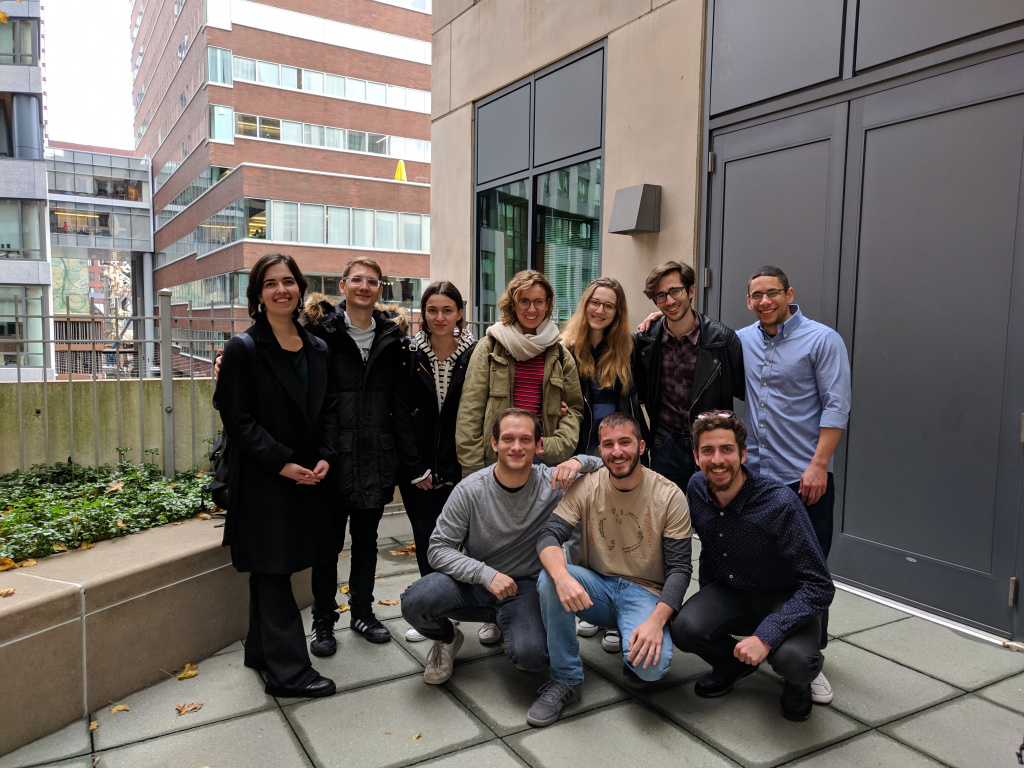 Photo Credit: iGEM Athens 2019 team and Dr. Badran (Broad Institute)
The research team iGEM Athens 2019 will represent the two Higher Education Institutions of Athens (NTUA, NKUA) at the worldwide competition iGEM 2019 which will take place at the Hynes Convention Center, Boston, USA, from the 31st of October until the 4th of November 2019.
During the last years, more than 300 teams participate in the worldwide competition of iGEM (international Genetically Engineered Machine) with their research projects and in total around 6000 scientists around the world.
The team's research project is about a proposed new method of aptamers development, able to overcome the severe limitations of existing methods. You can view the Team's video here: https://youtu.be/6_AV2t7hkgo.
Aptamers are small oligonucleotide or peptide molecules which have high affinity and specificity for a target. These molecules have drawn attention due to their unique properties, such as low manufacturing cost, enhanced stability and less immunogenicity, as well as the variety of their possible applications: biosensing, bioimaging and therapeutic purposes. Currently, aptamers are identified through SELEX, an in vitro process that singles out the aptamer with the highest affinity towards a target among an existing pool. As this method presents some important limitations and drawbacks, iGEM Athens 2019 Research Team proposes a new approach, called MEDEA (Machine-Enhanced Directed Evolution of Aptamers), which aims to overcome the limitations of SELEX, by becoming more affordable, accessible, and adaptable, enabling the identification of novel aptamers and their broader utilization. In short, MEDEA optimizes aptamers using directed evolution, after starting from an appropriate aptamer provided through computational design.
Wishing iGEM Athens 2019 all the good luck at the competition.
It is worth noting that the School of ECE-NTUA has two representatives on the competition's Athens Team: Iason Milionis and Marilena De Pian.