PhD Thesis Final Defense to be held on December 3, 2019, at 12:30
---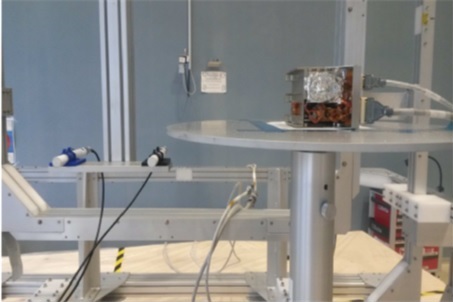 Photo Credit: Elpida Chatzineofytou
The examination is open to anyone who wishes to attend (Multimedia amphitheater, Central Library of NTUA).
Thesis Title: Development of algorithms and evaluation methods of spacecraft equipment's low frequency magnetic behavior with emphasis on transient effects
Abstract: The present PhD thesis aims at the development of methods and techniques for the study and characterization of magnetic sources in order to achieve magnetic cleanliness in space missions. Specifically, special algorithms are developed for processing and modeling of the magnetic sources that are located inside the spacecraft employing near field magnetic measurements. The suggested techniques are evaluated via real measurements of spacecraft equipment. Finally, the predicted equivalent models are capable of reproducing the measured magnetic field and can be used in order to calculate the magnetic emission of each unit under test at specific points of interest of the spacecraft where magnetic cleanliness is required.
Supervisor: Christos Capsalis, Professor
PhD student: Elpida Chatzineofytou