Prof. Nectarios Koziris re-elected as Dean of ECE-NTUA
---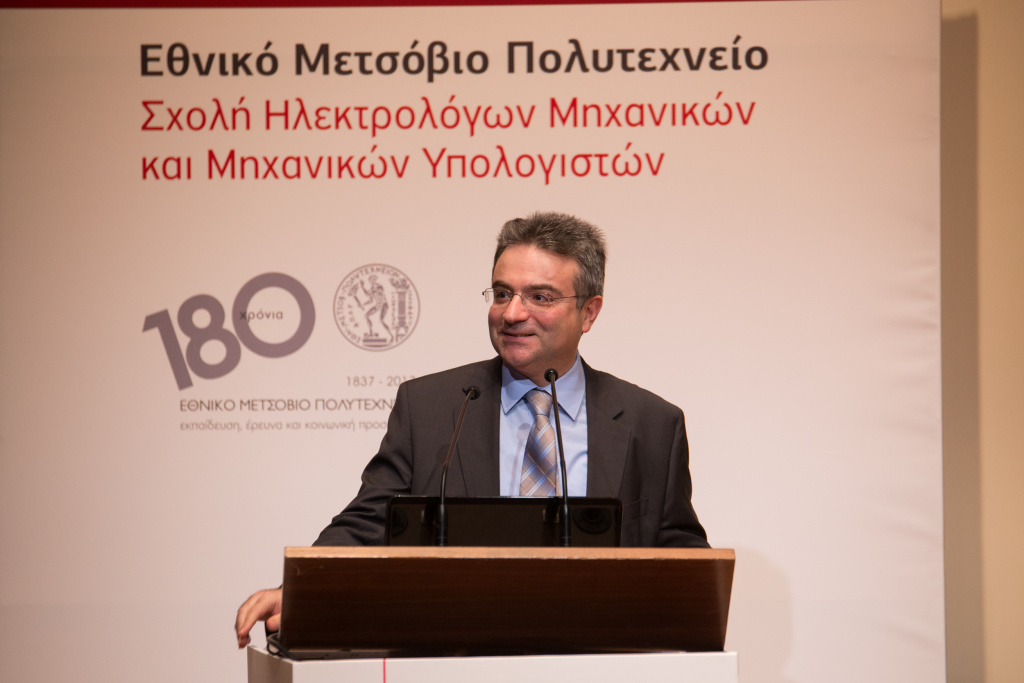 Prof. Nectarios Koziris was re-elected by his peers as Dean of the School of Electrical and Computer Engineering of the NTUA on July 9, 2020.
Before his election, Prof. Koziris explained his motivations for running for a second term and announced his strategic agenda for the future of the School focusing on sustaining ECE-NTUA's excellence and leadership in education and research.
Soon after his election, Prof. Koziris thanked his peers for their trust and stated that it is an honor for him to continue his leadership for a second three-year term. In his words: "I have a clear picture of the responsibility I am taking on and the increased expectations of all my colleagues. I promise to work responsibly, in a context of logic, justice and cooperation, with all my strength for the benefit of the School. I know that in order to face the challenges and problems in front of us, we need solidarity and mutual respect. Unity and commitment to academic values ​​is an achievement of our School".