NTUA and ICCS-NTUA go to the 87th Thessaloniki International Fair
---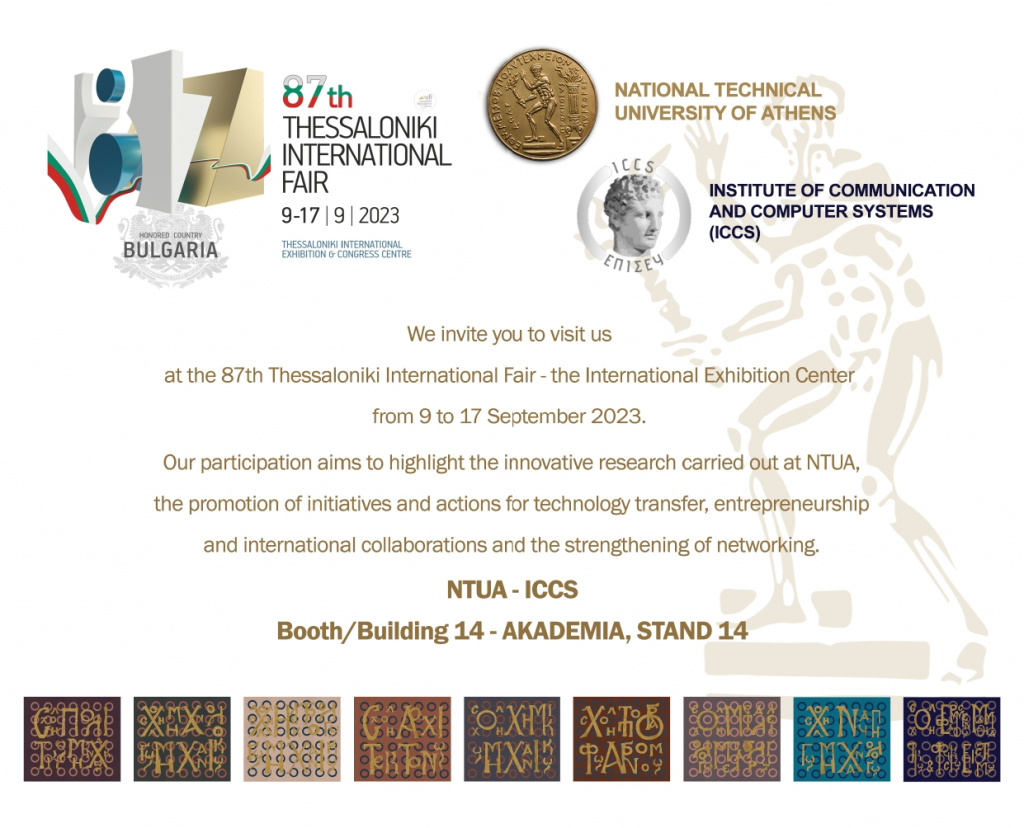 The NTUA, for the second time, and the NTUA Institute of Communication and Computer Systems (ICCS), for the first time, participate in the Thessaloniki International Fair (TIF) – 87th TIF, 9-17 September 2023 – in their own joint exhibition space.
The participation aims to highlight the possibilities, dynamism and extroversion of the University and to present to the general public the achievements and efforts of its academic and research staff in relation to current technological developments and especially in the connection of research with technology transfer, innovation and entrepreneurship.
The presence at the TIF is an important opportunity for making contacts and networking with domestic and international productive bodies, industry representatives and the private and public sector.
In addition, the NTUA will contribute to the promotion of Greece's relations with Bulgaria, which is the honored country at this year's TIF, with planned academic cooperation events with the Technical University-Sofia.
The NTUA exhibition space will be located at booth/building 14-AKADEMIA at stand 14. The Rectorate and staff as well as the administration and representatives of ICCS will be at the booth area, which private and public bodies have been invited to visit. At the NTUA-ICCS stand there will be physical and digital exhibits. Among the first, an innovative cooling device, a demonstration plant for developing advanced foods, iwalk robots, smart AR glasses for rescue operations, sensors for smart buildings. Among the latter, material from educational and research activities, workshops and domestic and international collaborations.
Read more at : https://www.ntua.gr/en/news-en/item/3637-ntua-goes-to-the-87th-thessaloniki-international-fair