Sensors & Coding Hackathon 2018
---
On December 18 and 19, 2018 the School of Electrical and Computer Engineering of NTUA will host "Sensors & Coding Hackathon 2018" as an activity of the IEEE NTUA Student Branch and in collaboration with Advantage Austria.
The event will be held at the Ceremonial Hall of NTUA (Central Administration Building).
Sensors & Coding Hackathon 2018" is a 24-hour competition, which will bring ECE-NTUA students together to work on projects that bridge the worlds of hardware and software. The idea must fall under one of the three following subjects of the international academic and industrial R&D community :
Autonomous Driving
Manufacturing 4.0
Smart Cities
The project should collect data from the environment using state-of-the-art sensors. After efficient data management, either wired or wireless, participants are asked to implement their idea through the use of optimal algorithms and effective coding. The final result could range from a cloud program to a mobile app or even an autonomous robotic system. This hackathon is tailored to the needs of education and acquisition of work skills of a future engineer. The primary concern of this hackathon is coming up with applications that could help improve the lives of people by pushing forward a viable economic and social growth. Perfect implementation is not necessary. During a 5-minute presentation, participants are expected to bring their demo to life in front of a committee consisting of both academic and industry experts.
Register: https://goo.gl/uPhTz9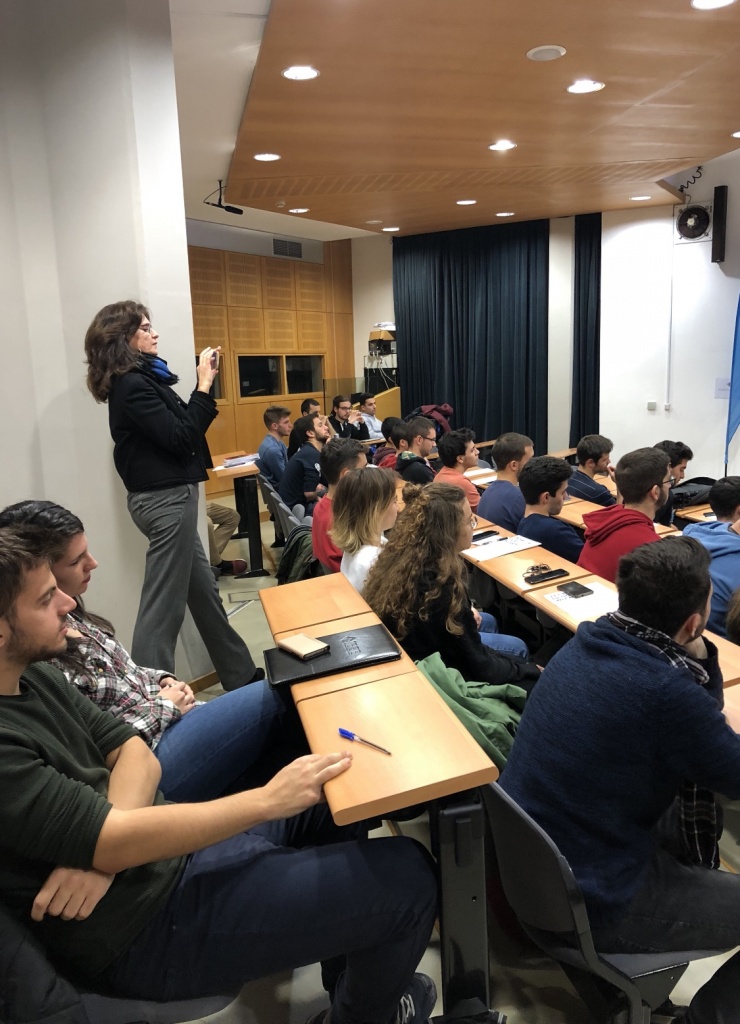 Photo credit: IEEE NTUA SB (Pre-Hackathon event)