Interdisciplinary Synthetic Biology Team by NKUA-NTUA participates in Worldwide iGEM 2019 Competition designing an Innovative Synthetic Biology System
---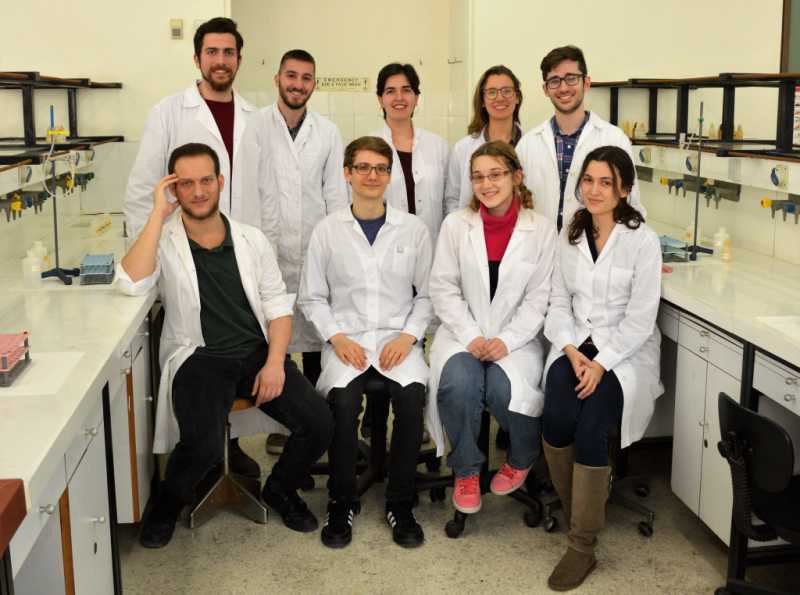 With nine talented and high-potential students from the Biology Department and Medical School of the National and Kapodistrian University of Athens (NKUA) and the School of Electrical and Computer Engineering of the National Technical University of Athens (NTUA), the research team iGEM Athens 2019 will represent the two top Higher Education Institutions of Athens at the worldwide competition iGEM 2019 which will take place on Boston, USA, from the 31st of October until the 4th of November 2019.
With its look turned to finding realistic solutions to major problems of medical interest, where traditional biological research has not succeeded in solving, the research team iGEM Athens 2019 will suggest a novel solution for efficient and economical production of aptamers and aspires to be the research team that will give a distinction to NTUA and NKUA on the field of Synthetic Biology.
The team iGEM Athens 2019 has successfully presented its scientific research work on both academic and broader audience by participating in events of small and large scale, with the ultimate goal of interactive public dissemination of the scientific knowledge of Synthetic Biology. During the last years, more than 300 teams participate in the worldwide competition of iGEM (international Genetically Engineered Machine) with their research projects and in total around 6000 scientists around the world.