Paper led by DSS Lab of ECE-NTUA in Scientific Reports journal of the Nature portfolio Portfolio
---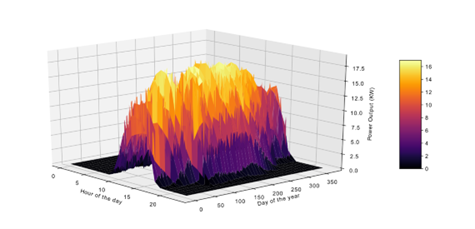 We are pleased to announce that the paper entitled "Transfer learning strategies for solar power forecasting under data scarcity" has been published in Scientific Reports journal of the Nature portfolio, which is the 5th most-cited journal in the world.
The paper was led by the research team of the Decision Support Systems Laboratory (DSS Lab / EPU-NTUA) of the School of Electrical and Computer Engineering of the NTUA, in the context of MATRYCS and BD4NRG European research projects. EPU-NTUA contributes to the coordination of these projects, focused on Big Data and Artificial Intelligence applications for intelligent energy management. Our joint work was also a tribute of the PV-Magazine.
Accurately forecasting solar production is critical for balancing supply and demand, as well as for scheduling distribution networks. The problem becomes more demanding when there is insufficient amount of data to train models. The presented Transfer Learning strategies for solar power forecasting can be used where there is an abundance of data in the source but a scarcity in the target domain.
References:
https://nature.com/articles/s41598-022-18516-x
https://www.pv-magazine.com/2022/08/29/predicting-solar-power-output-with-limited-data-sizes/